The French foreign minister Laurent Fabius has warned that the referendum on Britain's EU membership was "very risky" and "quite dangerous".
A few hours before the Prime Minister David Cameron was due to arrive in Paris to discuss reform of the European Union, Mr Fabius said that there were clear limits on what France would concede.
"We want Britain to stay in the EU. We support improvements to the Union but we cannot agree to dismantling it," he told France Inter radio.
"Britain joined a football club. They can't now say in the middle of the match that they want to play rugby. It's one thing or the other," Mr Fabius said. 
Tory MPs who want to leave the EU
Tory MPs who want to leave the EU
1/4 Mark Reckless

MP for Rochester and Strood. Will tell his constituents he will vote "out" in 2017 no matter what concessions David Cameron wins from EU. Has called for "level playing field" referendum with no recommendation from Mr Cameron on how people should vote

Rex

2/4 David Nuttall

MP for Bury North. Has said: "I am fed up with this country being told what to do by other countries in the EU, which is why I believe we should leave the EU and instead have free trade agreements with EU countries."

3/4 Heather Wheeler

MP for Derbyshire South. She has said: "I have decided enough is enough and that Britain really is better off out. We should be part of a free trade association, not a political union."

4/4 Gordon Henderson

MP for Sittingbourne and Sheppey. He has said: "My reason for wanting to leave the EU is simple. Britain needs to retain control of its own destiny if it is to remain a sovereign nation."
David Cameron is flying to the Netherlands and France as part of a four nation preliminary tour of EU capitals before a summit in Brussels next month. He is hoping to test the openness of other European leaders to the reforms – or British opt-outs – which he plans to put to a referendum before the end of 2017.
The Prime Minister will dine with the French President François Hollande tonight before travelling on to Germany and Poland on 29 May. The remarks by Mr Fabius suggest that Mr Cameron will receive a polite but frosty reception in Paris.
"We will see what Mr Cameron asks for. We will listen to him," Mr Fabius said.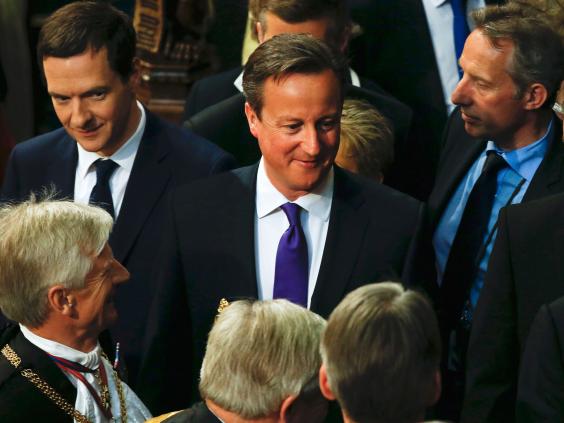 He warned, however, that France rearded the referendum as "very risky" and the entire process launched by Britain as "quite dangerous".
"The British people are used to being told that Europe is  a bad thing," he said. "On the day that they are asked to decide, there is a risk that they will say: 'it's a bad thing'."
Britain would have most to lose from a so-called "Brexit", or decision to quit the EU, he said, But the European Union would also be seriously damaged.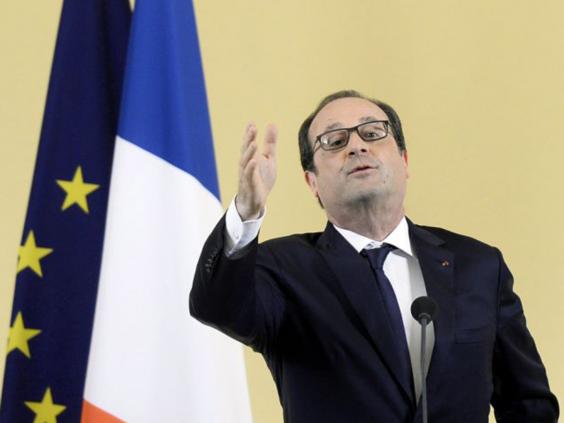 "The United Kingdom is one of the world's biggest enconomies. It is a military power and a diplomatic power. If such an important counry left the European Union, it would create an extremely negative impression of Europe," Mr Fabius said.
French sources have suggested that Paris may be prepared to make limited concessions but will oppose any attacks on the core EU principles of free movement and the supranational power European law.
France's room for manoeuvre is limited by growing anti-European feeling in France – based on an entirely opposing view of the EU to the criticisms usually expressed in Britain. The French left and far right portrays Brussels as an anglo-saxon, capitalist conspiracy in which too much power is given to free competition and open markets.     
29 May is the tenth anniversary of a referendum in France which rejected plans for an EU "constitution". Many left-wing and centre-left electors voted "Non" in May 2005 because  they disliked the open-market and competition clauses of the proposed new treaty – precisely the areas which Britain likes. One of the chief campaigners for a "no" vote was Mr Fabius.
Reuse content