A seven-year-old Syrian boy could die in a German hospital because his siblings are being prevented from crossing Europe's closed borders to provide him with a potentially life-saving transplant.
"I took the trip and risked my children's life just so I can try to make it in time for Rami's bone marrow transplant. They told me the family reunification could take 4 months. My son won't make it if it takes that long," his mother, Um Rami, told The Independent. 
Rami was diagnosed with Hodgkin's Lymphoma five years ago – just after the start of the war in Syria began.
While he was in hospital, his family was displaced from their home in Tadamoun by violence.
Homeless, they shuttled between Syria and Lebanon during a nine-month period in which Rami was not able to access a hospital or receive chemotherapy. 
Eventually, his father made the decision to try and get the pair of them to Germany via the treacherous smuggling routes.
When they got to Germany, doctors told Abu Rami that his son's "psychological state was very bad… because the child wanted his mother," and that his siblings were his best match of a match for a bone marrow transplant.
Abu Rami tried to get residency so he could bring his family over under the family reunification programme, but months passed without a result.
"Then a law was passed that refugees don't qualify for family reunification until two years later," he said. "I was forced to send the rest of my family via the smuggling route. Then they got to Greece… and the borders were all closed."
So Rami's mother, Um Rami, and his siblings also began a similiarly perilous journey.
Upon their arrival in Lesbos, Um Rami and her children were put her on a northward ferry by Neda Kadri, an American volunteer who works with refugees
But a few days later Ms Kadri received a voice note via Whatsapp, in which Um Rami explained she had been told the border was closed, and that she was stuck in a refugee camp without access to shelter or warm clothes for her children.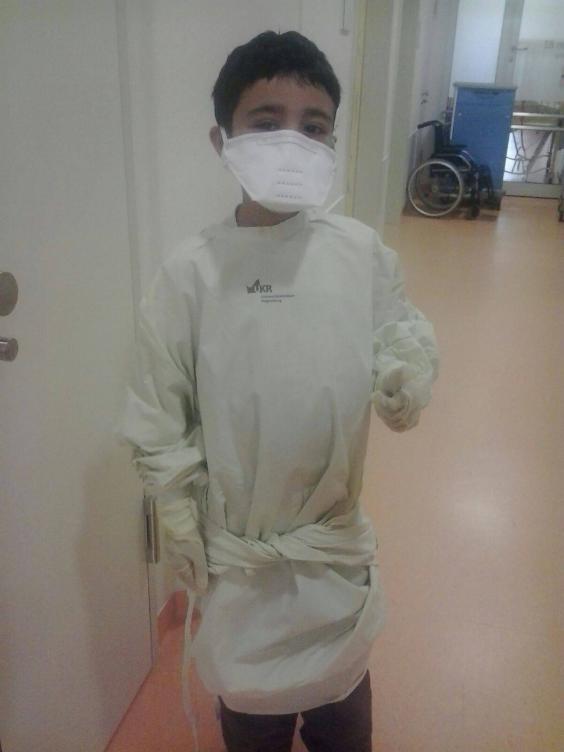 A border official had told her there wasn't "any chance" she could get through to Germany, even though she presented Rami's medical documentation. She was told by the Greek Refugee Council that although she qualified for the family relocation programme, it would take four months for her application to be processed.
Rami, however, needs his bone marrow transplant within a few weeks. Um Rami hopes the German consulate will fast-track her application so her son can receive the medical treatment he needs.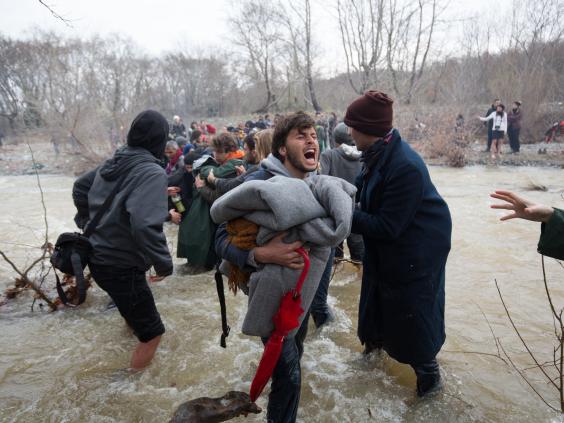 "The application wasn't so much rejected as thrown to the side," Ms Kadri told The Independent. "I don't understand how they couldn't care enough about a child possibly dying to process the paperwork just a little faster. I don't know how to feel. I've gone numb."
In her message pleading for help, Rami's mother says: "I know I am burdening you with me, but I swear I don't have anyone else to call."
Reuse content