Young Muslims lured to Syria by extremist groups should not automatically be labelled terrorists but dealt with like victims of trafficking, the head of Europol has said.
Rob Wainwright, the British director of the pan-European Union policing agency, told The Independent that authorities should mimic the tactics used in anti-slavery operations to stem the flow of aspiring jihadists who have often been groomed online.
His comments add to the debate over whether three east London schoolgirls who travelled to Syria during their half- term holiday should be treated like criminals or victims of internet grooming.
Mr Wainwright drew a direct comparison between foreign fighters and people who are trafficked over borders for sexual exploitation or labour.  "The facilitated movement of foreign fighters to Syria and Iraq – aided by false promises and the coercion of victims upon arrival – carries similar characteristics," he said, urging governments to look at the policies which have helped battle trafficking.
"Within the EU, a combination of strong legislation, effective awareness campaigns directed at source communities, and practical steps taken by border guards at airports for example has had a real impact on the problem of human trafficking," he said.
Europol's intelligence suggests that at least 5,000 EU citizens are either currently fighting alongside jihadist groups in Syria and Iraq or have travelled to those countries and returned home.
Mr Wainwright acknowledged that "a good many of them" could return with the intention of carrying out attacks, but said that deradicalisation programmes needed to be part of the strategy.
"It's important that we don't label everyone automatically a potential terrorist on their return," he said. Interviews by social services and psychologists could help identity who posed a real threat, and who could be benefit from help reintegrating into society.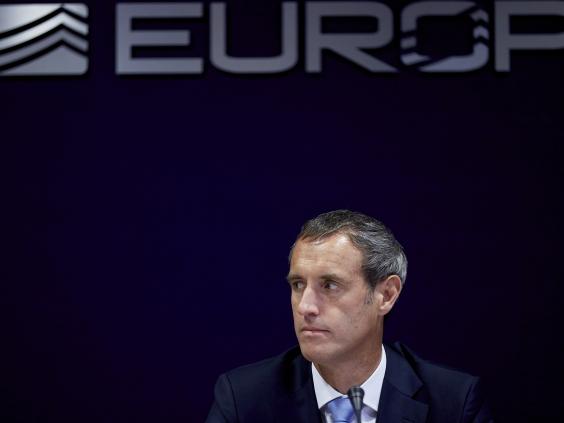 "The numbers are such that we can't possibly survey everyone around the clock," he said. "We have our police databases at Europol. We just need to make sure that we're capturing the intelligence dividend from all of these potential sources, so we don't miss a trick and we don't miss a lead in some cases."
A key priority for governments is stopping young people coming into contact with the recruiters in the first place. David Cameron has said the three schoolgirls – Amira Abase, 15, Shamima Begum, 15, and Kadiza Sultana, 16 – were radicalised "in their bedrooms".
"We're dealing with 5,000 minimum who could have been radicalised by actual conflict experience in Syria and Iraq, but there are many many more – perhaps also a large number – who are stay-at-home extremists who have been taken in by the same rhetoric," said Mr Wainwright.
EU governments needed to work on a counter-narrative to the extremist propaganda and find a way of getting that message into vulnerable communities, he said, while also working with industry to make sure extremist material was removed from the internet. "Work is already under-way between law enforcement and social media firms to combat this but it needs to be stepped up across Europe," he said.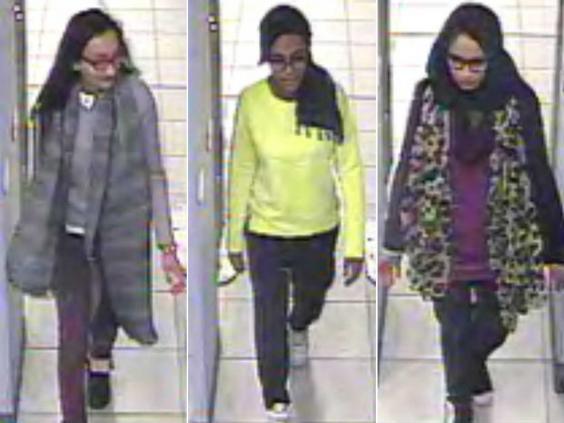 Mr Wainwright's comments came as a chemistry teacher was jailed for six years as he sought to travel to Syria to fight alongside militants from Isis. Jamshed Javeed, 30, ignored the pleas of his family – who hid his passport – and his pregnant wife and joined a group of young men from Manchester in seeking to leave the country.
His family were able to stop him from travelling by hiding some of the equipment he bought for his trip. But in a secretly recorded dispute, they accused him of being a murderer for helping his younger brother to go to Iraq, where nothing has been heard of him for more than a year. His brother's travel companion was killed in February last year.
Javeed's internet searches included for the radical clerics Abu Hamza and Abu Qatada and wider interest in violent jihadist extremism.
Reuse content