Over the decades, the platitudes at the bottom of Fifa's headed notepaper have been tweaked to fit the prevailing banalities of the era. But the one thing that has remained constant since the 1930s is the address at the top: Zurich.
Currently, the world's most beleaguered organisation will tell you it exists "For the Game. For The World. For Peace." But don't doubt the number one priority of any organisation that chooses to base itself in Europe's alpine heart of blandness: cash.
Fifa's own official history informs the world that its decision to relocate from Antwerp eighty years ago was motivated by the desire for "political and economic stability."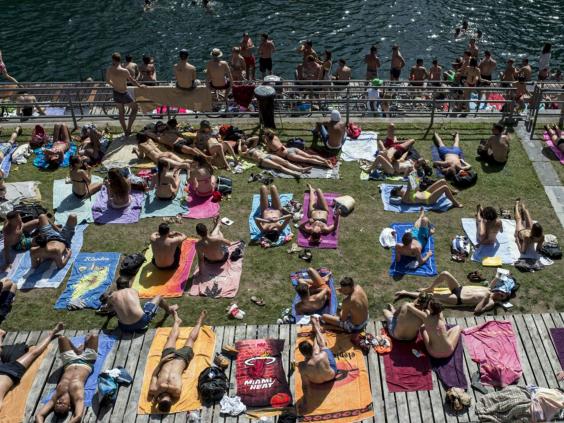 The Swiss are famously tolerant hosts. Come for the chocolate and the molten cheese, stay for the tax breaks and the big blind eye. Even as European civilisation crumbled and burned at their borders, their offer of "political and economic stability" remained, sustained in no small part by the swastika-marked bullion packing out the vaults at the national bank.
Sixty of sport's governing bodies are based here, including what remains the mother of them all, the International Olympic Committee. Various UN agencies are here too, drawn by neutrality.
Federations, institutes and NGOs aside, Switzerland is the land of the banks. An entire nation built on the back of favourable privacy and tax policies.
It is one of Fifa's genuinely remarkable achievements that the turbulence it has generated appears to have done the impossible, in disrupting the stability of its peerlessly placid home. Sepp Blatter likes a nautical metaphor: his boat has rocked the ocean.
Fifa has been at pains to point out that it was it which called in the Swiss police, that it was at the organisation's behest that its top executives were dragged from their five-star hotel beds at six in the morning and three days later are still in custody. (Jean-Jacques Rousseau was from here, by the way. Fifa was born free, yet it is everywhere in chains.)
But calling in the Swiss police has long been among Mr Blatter's favourite delaying tactics. In November, when he handed them the Garcia Report, a powerless investigation paid for by Fifa into its own corruption, it was widely seen as yet another way of kicking its publication into the long grass. Seven months later, it has still not been published.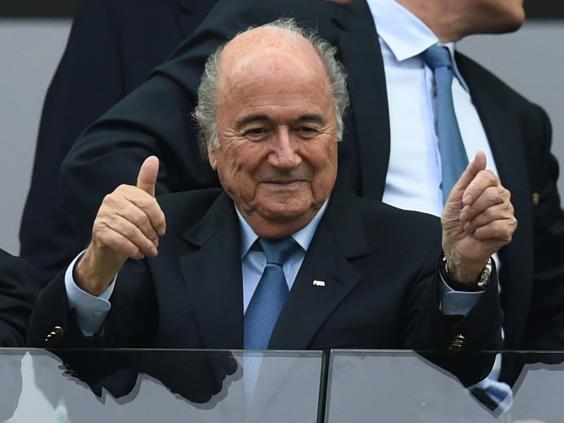 When Judge Hans Joachim Eckert, the head of Fifa's Ethics Committee, found himself trapped in a bottleneck on the red carpet right in front of the Sky News camera and asked when it might finally be made public, he could only reply "when it's ready". No one imagined, back then, that its long route to the printers would lead through the lobby of the Baur Au Lac hotel at dawn.
Possibly it's the fondue, but it takes a lot to get the Swiss exercised. The young tend to leave, and return at an age where their disposition has realigned itself with the prevailing mood of their home. This is a nation known for Dignitas, not discos.
Until now, local opinion on Fifa has fluctuated between mild pride at hosting such a high-profile organisation with a Swiss head, and total indifference.
The Fifa bigwigs facing charges
The Fifa bigwigs facing charges
1/14 Jeffrey Webb, 50, Cayman Iskands

A Fifa vice president. His arrest came as a big surprise, as he had been tipped as the man to clean up Fifa once Blatter departs. Webb is also president of Confederation of North, Central America and Caribbean Association Football (Concacaf) and the Cayman Islands Football Association

Getty

2/14 Costas Takkas, 58, UK

A British citizen, Mr Takkas is currently an attache to the Concacaf president. He was previously general secretary of the Cayman Islands Football Association, of which Mr Webb is president

3/14 Jack Warner, 72, (pictured), Daryan Warner, 46 and Daryll Warner, 40, Trinidad & Tobago

The former Fifa vice president and head of Concacaf was a dominant force in football for 30 years, but was suspended from his roles in 2011 amid accusations of corruption dating back to the 1980s and an investigation by Fifa's ethics committee. He later resigned, ending the proceedings against him. Daryan Warner, the son of Jack Warner is also believed to have co-operated with the FBI. He pleaded guiltyin October 2013 to wire fraud conspiracy, money laundering conspiracy and the structuring of financial transactions, forfeiting $1.1m. Daryll Warner, another of Jack Warner's sons, he pleaded guilty to various offences in July 2013. A former Fifa development officer, he lost the job in 2012 after his father's resignation amid corruption allegations. He and his brother both face up to 10 years in prison

Getty

4/14 Charles Blazer, 70, USA

The former Concacaf general secretary reportedly turned "supergrass" to help the FBI inestigation, using a bugging device hidden inside a key fob to record meetigs with his Fifa colleagues at the London 2012 Olympics. In November 2013 he pleaded guilty to racketeering conspiracy, wire fraud conspiracy, money laundering conspiracy, and income tax evasion. Seriously ill with colon cancer

Getty

5/14 Rafael Esquivel, 68, Venezuela

Executive committee member of the South American Football Confederetion (Conmebol). It is alleged that officials at Conmebol, which organises the Copa America, received bribes from marketing executives

Reuters

6/14 Eugenio Figueredo, 83, USA/Uruguay

The Fifa vice president and executive committee member is a big name in world football, having previously been at the head of Conmebol and the Uruguayan Football Association. A former right-back

Reuters

7/14 Nicolas Leoz, 86, Paraguay

A former Fifa executive committee member and Conmebol president. When he retired in 2013 for health reasons, he said: "I've not stolen so much as a cent"

Getty

8/14 Eduardo Li, 56, Costa Rica

President of the Costa Rican Football Federation. He was elected to Fifa's executive commitee in March

Reuters

9/14 José Maria Marin, 83, Brazil

The former president of the Brazilian Football Confederation is also a member of Fifa's committee for Olympic tournaments

Reuters

10/14 Julio Rocha, 64, Nicaragua

Fifa development officer. Previously president of his country's football federation

EPA

11/14 José Hawilla, 71, Brazil

The owner and founder of the Traffic Group, a sports marketing conglomerate, pleaded guilty to racketeering conspiracy, wire fraud conspiracy, and money laundering conspiracy in 2014. Two of his companies - Traffic Sports International Inc and Traffic Sports USA Inc - have also pleaded guilty

youtube.com

12/14 Aaron Davidson, 44, USA

President of Traffic Sports USA, is a large promoter of football events in America

AP

13/14 Alejandro Burzaco, 50, (pictured), Hugo Jinkis, 70 and Mariano Jinkis, 40, Argentina

Alejandro Burzaco, a media executive who controls Torneos y Competencias, a sports marketing business. Hugo Jinkis, is the president of Full Play Group, a sports marketing business in Argentina. His son Mariano, is vice president

AP

14/14 José Margulies (AKA José Lazaro), 75, Brazil

Although he is in broadcasting, it is alleged he served as an intermediary to facilitate illicit payments between sports marketing executives and Fifa officials

youtube.com
That has changed.  Dawn raids is not the done thing here. It is telling that the most damning thing Michel Platini could find to tell his old friend Sepp Blatter, as he begged him in private on Thursday morning, to leave Fifa, was that "even your own press has turned against you".
When it was revealed in March that a global megalith like HSBC had been choosing its Swiss Private Bank to assist with international tax evasion for a long list of shadowy individuals, the news was met here with little more than a shrug of the shoulders.
On Friday, Blick, the leading Swiss tabloid, wrote in its editorial: "Scumbags and corrupt officials come to Zurich. Blatter didn't seek out these people. But under his leadership, a feudal system with terrible tentacles continued to fester."
If those dawn raids by Swiss men in trainers acting on behalf of the US Department of Justice mark a new chapter of cooperation between the IRS's tax investigators and the Swiss police, then the consequences are potentially profound.
Reuse content