The timing could hardly have been worse. As French and other European leaders angrily rejected Israel's call for European Jews to "come home", news emerged of the desecration of a Jewish cemetery in eastern France.
More than 300 gravestones were smashed or uprooted at the Saar-Union cemetery near Strasbourg at the weekend. President François Hollande spoke of an "odious and barbarous" act and promised an "unrelenting" struggle against anti-Semitism.
Although previous such attacks in Alsace have been traced to white, neo-Nazi groups, in this case the stones were not daubed with swastikas, leading investigators to believe it was the result of extreme Islamist ideologies.
However on Monday night five teenagers were arrested after one admitted involvement in the attack. They denied any anti-Semitic motive and claimed they thought that the graveyard was abandoned.
In response to the Copenhagen synagogue attack and recent jihadist attacks on Jewish targets in France and Belgium, Israel's Prime Minister, Benjamin Netanyahu called for European Jews to go to Israel.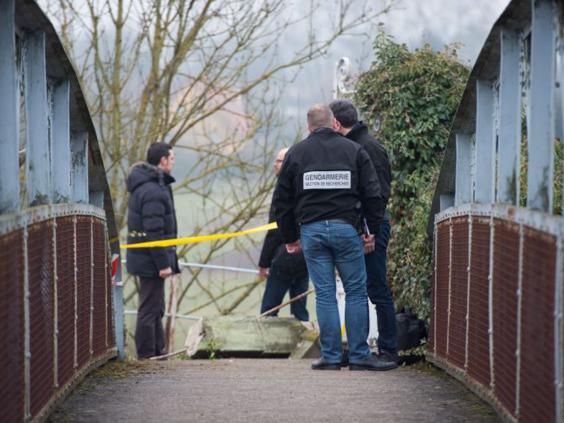 "Jews deserve security in every country, but we say to our Jewish brothers and sisters, Israel is your home."
His comments were angrily rejected by several European leaders and prominent Jewish figures. The German Chancellor Angela Merkel said: "We are glad and thankful that there is Jewish life in Germany again... And we would like to continue living well together with the Jews who are in Germany today." France's Prime Minister, Manuel Valls, accused Mr Netanyahu of electioneering before the general election in Israel next month.
"The place [for] French Jews is in France," he said.
Reuse content