Tomorrow is not a good day to be sick in France. Almost all the country's chemists' shops will be on strike.
Last week was not a good week to want to travel in France. Air France pilots were on strike, grounding almost half the national flag-carrier's scheduled flights.
There have also been – or soon will be – street protests by notaries, court ushers, legal bailiffs, taxi drivers and driving instructors. None of these people is struggling to make a living. They are among the most privileged in France. They intend to remain that way.
The Socialist-led French government has announced plans to deregulate, or at least weaken, the entrenched positions of 37 professions or trades – from lawyers to locksmiths – who have traditionally been sheltered from the market economy. For more than half a century, successive French governments have been urged to assault the barriers and high charges that such professions impose on French society.
Any attempt at change has been abandoned in the face of the kind of protest that the chemists will mount tomorrow. All but a handful of the country's chemist's shops will be closed. The government has already hinted that it plans to abandon a controversial and overdue reform: the scrapping of the chemists' lucrative monopoly on sale of simple medicines such as aspirin. No matter. The strike goes on.
The Air France dispute fits broadly the same pattern. The strike was suspended on Sunday without agreement after two weeks of disruptions which brought the national airline to the brink of disaster .
The airline wanted to expand its no-frills subsidiary, Transavia, to fight competition from low-cost airlines. Up to 1,000 new jobs would have been created. The 3,800 Air France pilots – who earn 30 per cent more than the pilots on low-cost airlines and fly 30 per cent less – insisted on imposing their own pattern of gradual or no change.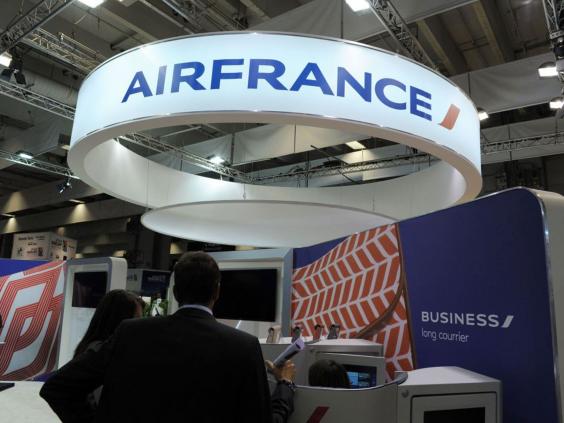 France is a country that clamours for "change" but detests changes. The government of President François Hollande and Prime Minister Manuel Valls is already one of the least popular in French history. Depending on your point of view, it is either badly placed, or perfectly placed, to assault entrenched trades and professions. Will it have the courage to push on where other governments rapidly backed away? The signs are not encouraging.
The previous Economy Minister Arnaud Montebourg said reform of the 37 "protected" or "regulated" trades or professions would release €6bn into more creative uses for the French economy. The European Commission has been making this case for years.
Notaries – a caste of lawyers who have the monopoly on property transactions in France – earn an average of €220,000 a year. Chemists earn an average of €100,000 a year (more than doctors).
In both cases, it is argued that the profession erects self-serving barriers around itself and imposes unnecessary high charges on its customers. The 37 most protected activities – also including masseurs, accountants and plumbers – have an average net profitability of almost 20 per cent before tax. This is two-and-a-half-times more than the rest of the French economy.
An economics professor at Aix-Marseille University, Gilbert Cette, says that deregulating the 37 privileged trades and professions would add 0.2 per cent to French GDP in each of the next 10 years.
Reuse content