French police arrested four alleged jihadist organisers today as the record of the man suspected of the museum attack in Brussels deepened fears of terrorist contagion from the Syrian civil war.
None of the people arrested in dawn swoops in Paris and the south of France is believed to have direct links with Mehdi Nemmouche, 29, the French jihadist who is suspected of shooting dead three people and gravely wounding a third in the Jewish museum in Brussels 10 days ago.
The arrests were intended to show that France takes the threat of a spillover from the Syrian conflict seriously. The interior minister, Bernard Cazeneuve, said: "We will not give terrorists a chance."
Retired French security chiefs have accused Paris and other European capitals of failing to track Mr Nemmouche properly after he arrived in Frankfurt in March from a 13 months stint as a jihadist volunteer in Syria.
Mr Nemmouche, born in Roubaix on the French-Belgian border, was arrested during a random drugs check when he arrived in Marseille on an overnight cocah from Brussels on Friday. He is being interrogated at the headquarters of the French internal security service in the Paris suburbs yesterday but has so far refused to answer questions.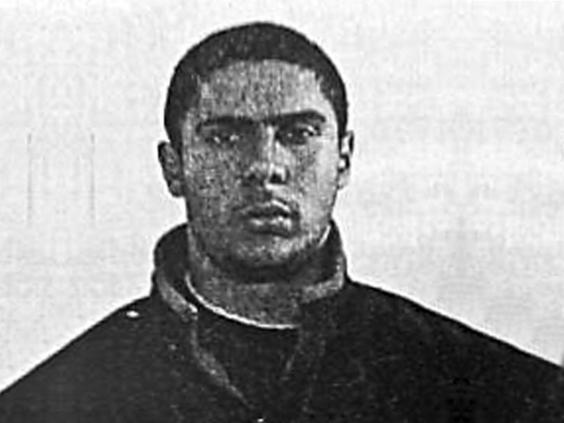 His baggage contained an automatic rifle, a revolver and ammunition similar to those used in the Brussels attack. He was also carrying a flag emblazoned with the name of a jihadist group in Syria, a miniature film camera, and a video tape in which he appeared to confess to the Brussels killings.
Belgian authorities are preparing a European arrest warrant. Mr Nemmouche is expected to be extradited to Belgium by the end of the week.
The French and British governments have been warning for months that Europe faces a possible new terrorist threat when European volunteers in Syria come home. There are believed to be 300 French nationals fighting with extremist Islamist groups in Syria. It has been reported on Twitter that one of them, named as Shaheed al-Faransi, had been killed.
The French media and security experts have also pointed out the disturbing similarities between the Brussels museum suspect, Mr Nemmouche, and the Toulouse scooter killer, Mohamed Merah, 23, who killed seven people including three Jewish children in 2012.
Both were born in France. Both had troubled childhoods. Both had a record of petty crime. Both appear to have been radicalised while in French prisons.