Two police officers accused of failing to prevent the deaths of two teenagers in an incident that triggered riots across France a decade ago were acquitted yesterday.
Zyed Benna, 17, and Bouna Traoré, 15, were electrocuted in Clichy-sous-Bois after hiding from the police in an electricity transformer on 27 October, 2005. Their deaths ignited three weeks of rioting.
Sébastien Gaillemin, 41, and Stéphanie Klein, 38, stood accused of "non-assistance to individuals in danger" by failing to issue an alert. They faced five years in prison and a fine of up to €75,000 (£54,330).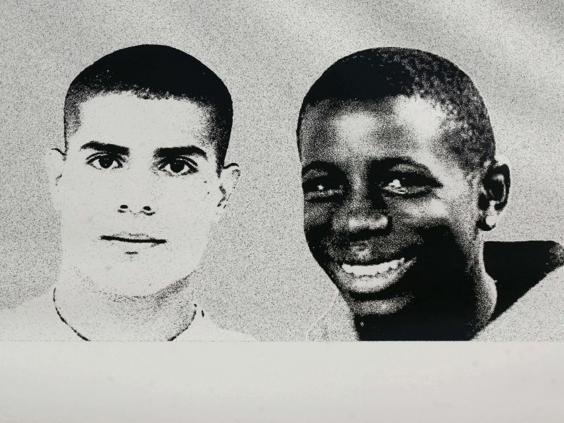 The court in Rennes ruled Mr Gaillemin had done "everything he could" and that Ms Klein, a trainee managing the police switchboard that day, was "too young" and "new to the job" to recognise the danger they were in. The case was rebuffed three times by state prosecutors and took 10 years to come to court.
The teenagers' families cried out as the verdict was delivered, Zyed Benna's older brother Adel shouting "shame on you! You are responsible for the death of my brother" as the officers were led away.
Jean-Pierre Mignard, representing the teenagers' families, said the "shocking" ruling represented a "judicial apartheid". He said they would be launching a civil appeal.
Daniel Merchat, representing the police officers, said there was "neither fault, nor error, nor crime" in the behaviour of his clients.
Much of the case was based on recordings which show Mr Gaillemin reporting "they are running towards the EDF site… if they stay [there] I don't like their chances of getting out". He argued he was uncertain the boys had entered and checked the site twice before leaving.
Speaking to The Independent, Emmanuel Tordjman, representing the families, said it was clear the officers' objective was to "arrest the children, who were innocent, rather than to protect them".
Reuse content