A primary school teacher has been stabbed to death in a classroom in France by the mother of one of her pupils.
The 34-year-old was attacked with a knife in front of five and six-year-olds at the Edouard Herriot school in Albi, southwest France, and died at the scene.
French media named the victim as Fabienne Terral-Calmès, who reportedly had two young daughters.
The brutal murder has shocked the country, where attacks on teachers are rare and seldom fatal.
François Holland, the President, expressed outrage at the "abominable drama" and promised he would mobilise all Government departments to help the children and staff who witnessed the tragedy.
France's education minister, Benoit Hamon, travelled to the school immediately after the murder on Friday.
He said the alleged murderer had been arrested after the attack at 9am and had "serious psychiatric problems".
No motive was immediately known and police had started an investigation, Mr Hamon added.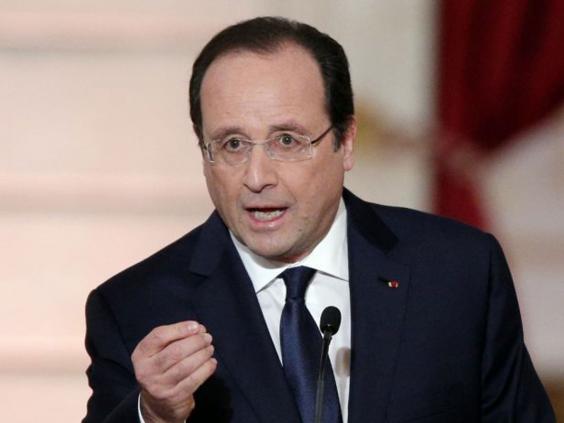 Calling Ms Terral-Calmès a "remarkable" teacher, he said the suspect's child had been at the school for just a month-and-a-half and she had very little contact with staff.
"The children were immediately taken in by another teacher who brought them to another classroom to talk to them, to tell them stories, to try to break them away from what they had just lived through," Mr Hamon said.
Fellow teacher Robert Couffignal, a union representative, told BFM television that the school had experienced tensions in the past but had never seen such violence.
"We are not going to put metal detectors in front of the schools to keep the parents from entering. We are in a relationship of trust with the parents," Mr Couffignal said.
Some called for better protection for teachers and more for more attention to be given to tensions with parents.
Child psychologists were sent to the school to help the pupils and the alleged murderer was undergoing a psychiatric assessment in custody.
The 47-year-old mother, who has two children, was already known to police for charges of abandoning a child, according to RTL, and had been hospitalised previously for psychiatric treatment.
The education minister lamented the tragic timing of the attack at the end of the summer term.
Mr Hamon said: "A time when we should be happy for all children that school is over, that the holidays are beginning, that teachers successfully completed the school year, will forever be a day of mourning for this abominable crime."
Additional reporting by PA