Since March last year, a series of catastrophic losses has brought aviation safety into high profile.
The disappearance of MH370 a year ago was followed by the downing over Ukraine of another Malaysia Airlines jet, MH17, in July. The year ended with the AirAsia crash in December on a flight from Surabaya to Singapore, in which 155 passengers and seven crew died. What caused it to plunge into the Java Sea has not yet been ascertained, but it involved the same aircraft as today's crash: the Airbus A320. And last month dramatic pictures emerged of a TransAsia Airways plane crashing shortly after take off from Taipei, with the loss of 35 lives.
Yet aviation remains extremely safe, especially in Western Europe. The last accident involving a British jet aircraft was in the 1980s.
Passenger aircraft crashes in last twelve months
Passenger aircraft crashes in last twelve months
1/7 8th March 2014 - Malaysian Airlines MH370

The international passenger plane, carrying 227 passengers and 12 Malaysian crew members, disappeared en route to Beijing from Kuala Lumpur. An investigation into the plane's disappearance is still ongoing.

Getty Images

2/7 17th July - Malaysian Airlines MH17

Malaysian Airlines Flight 17, from Amsterdam to Kuala Lumpur, was shot down over Ukraine. There were 283 passengers and 15 crew on board. There were no survivors.

EPA

3/7 23rd July - TransAsia Airways Flight 222

TransAsia flight, carrying 58 people, crashed en route from Kaohsiung to Penghu, Taiwan. There were 10 survivors.

Wikipedia

4/7 24th July - Air Algerie

International passenger flight from Ouagadougou, Burkina Faso, to Algiers, Algeria came down in Mali with 110 passengers and six crew on board. There were no survivors.

5/7 28th December - AirAsia Flight 8501

AirAsia Flight 8501 disappeared en route to Singapore from Surabaya, Indonesian, carrying 155 passengers and seven crew. The wreckage was discovered in January but there were no survivors.

AP

6/7 9th March - Villa Castelli helicopter collision

Two helicopters collided mid-air near Villa Castelli, killing all ten people on board. Three of those killed were well known French athletes partaking in a reality TV show.

7/7 24th March - Germanwings Airbus A320 crash

A stele in memory of the victims of the Germanwings Airbus A320 crash is pictured in the small village of Le Vernet, French Alps, near the site where a Airbus A320 crashed on 24 March
The investigators now arriving at the crash site from Airbus in Toulouse and Germanwings' parent airline, Lufthansa, will all be asking the question: how did a tragedy like this happen in the 21st century, in the safest part of the world for flying?
Lufthansa has a formidable safety record; the last incident was at Warsaw airport in 1993, in which a crew member and a passenger died.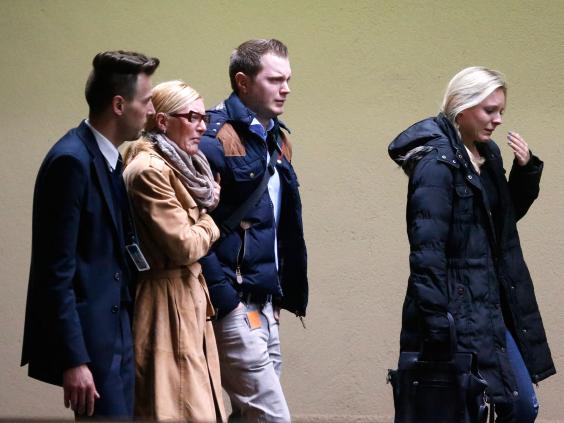 Germanwings is its low-cost subsidiary, set up to compete with the likes of easyJet and Ryanair on intra-European routes. It operates routes that do not start or end in the two main hubs of Frankfurt or Munich - such as this link between Barcelona and Dusseldorf.
The reputation of flight crew for the German airline is extremely good. Lufthansa has been involved in a long-running dispute with pilots about plans for the subsidiary. The Airbus A320 is, along with the Boeing 737, the backbone of short-haul flying the world over. Statistically, given the millions of flights in which it has been used, it has an excellent safety record - with only 10 fatal events since passenger service began in 1988.
Flight safety, ultimately, is based on discovering what went wrong in previous losses, and investigators will want to learn as quickly as possible what brought down 4U 9525 and brought tragedy to so many families.
Reuse content