A cave explorer has finally been rescued almost two weeks after he was badly injured by falling rocks deep within Germany's most elaborate cave system.
Johann Westhauser , a 52-year-old spelunker, was about a 12-hour climb from the surface when he hit his head on 8 June, rendering him unable to return to base camp on his own.
One of the two cavers he was with at the time went to raise the alarm, and what followed was an international rescue operation involving some 70 emergency workers and mountain rescue helicopters.
Two doctors accompanied him on the week-long journey from the site of the accident nearly 1,000 metres (3,280 feet) underground in the Riesending cave system in the Alps near the Austrian border.
The pit cave's name literally means "massive thing", and Westhauser is one of the researchers who first discovered it in 1995.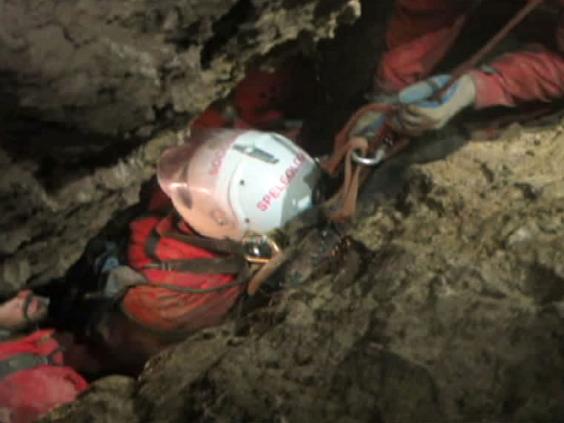 A mountain rescue spokesperson told reporters Westhauser left the cave at 11.44am local time (10.44GMT), and that a medical team which had been waiting at the surface was checking him over.
It was expected he would be airlifted to hospital following treatment at the surface.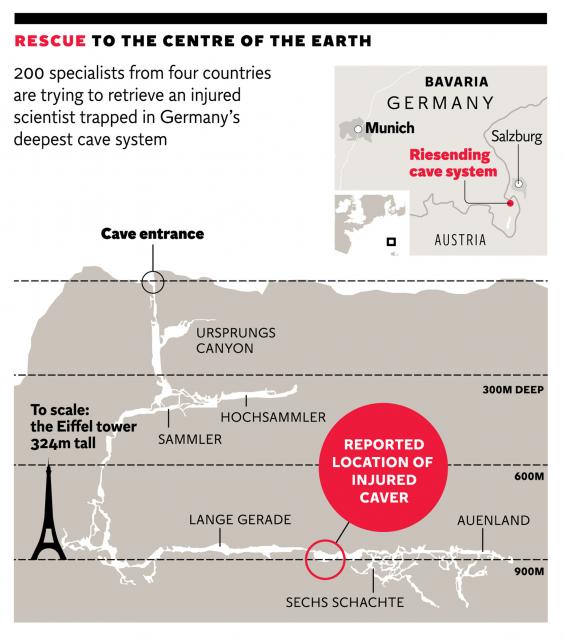 Experts said the rescue took such a long time because Westhauser was unable to stand, and the ascent involves a series of steep vertical shafts and narrow tunnels. For large stretches his fellow cavers had to haul the injured man along by hand.
After a short pause last night, the team resumed work early this morning to carry the explorer up the final 180-metre (590-ft) vertical stretch to the opening at the surface.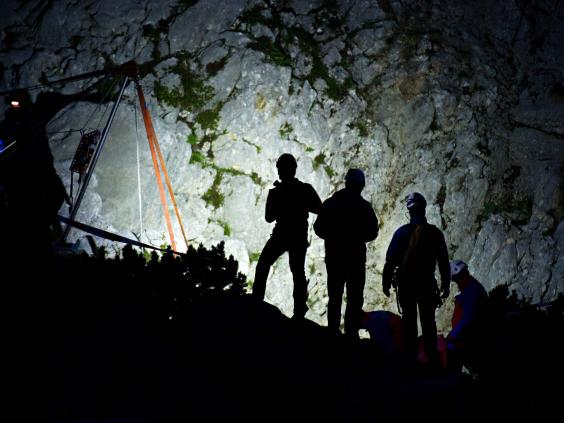 Mountain rescue official Stefan Schneider had previously told reporters the operation was "on schedule" for completion today.
Riesending is Germany's deepest and largest cave system, with a 19.2-km (11.9-mile) network of paths extending to a maximum depth of 1,148 metres (3,766 feet). Climbers and doctors from Germany, Switzerland, Austria and Italy have all been involved in the challenging rescue.
Reuse content