Greece defaulted on its €1.55bn loan with the International Monetary Fund (IMF), despite an extraordinary attempt by the country's Prime Minister to prevent it from tumbling out of the euro.
Alexis Tsipras' appeals for a short extension to Greece's current bailout deal from his European and International partners and a two-year rescue deal, were rejected by Eurozone finance ministers.  
The IMF confirmed Greece had not made its €1.5 billion loan repayment, making it the first advanced economy to ever be in arrears to the Fund.
IMF spokesman, Gerry Rice, said Greece can now only receive further IMF funding once the arrears are cleared and also confirmed that Greece had asked for a last-minute repayment extension earlier on Tuesday, which the Fund's board will consider "in due course."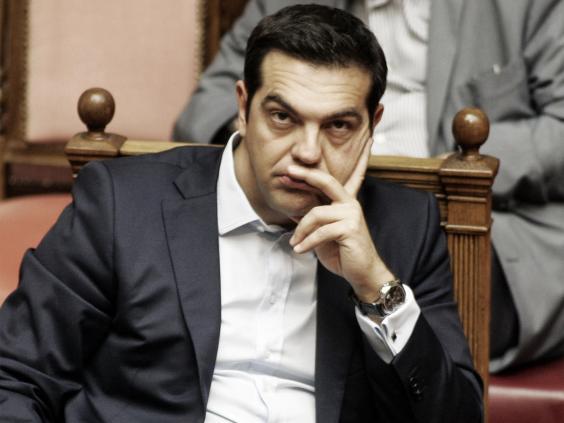 However, Mr Tsipras – who at one point was rumoured to be on a flight to Brussels to meet European Commission President Jean-Claude Juncker - was still standing by his plan for a referendum this Sunday on whether to accept the terms of the most recent bailout proposal, to the annoyance of the rest of the eurozone.
In the latest instalment of the Greek euro drama, Mr Tsipras made his bailout appeal in a letter to Jeroen Dijsselbloem, who heads the Eurogroup of finance ministers from the 19 countries that use the euro. His letter requested a third bailout, in the form of a €29.1 billion, two-year loan.
Mr Tspiras also asked for Greece's debt to be "restructured and reprofiled… to ensure that Greece's debt becomes sustainable and viable over the long term." Eurozone officials had previously indicated they were open to reprofiling, which would mean extending the debt payment plans. However, there is fierce resistance to restructuring the debt - confirmed as a key demand by sources in the Greek prime minister's office - which would mean writing down parts of it, or offering lower interest rates.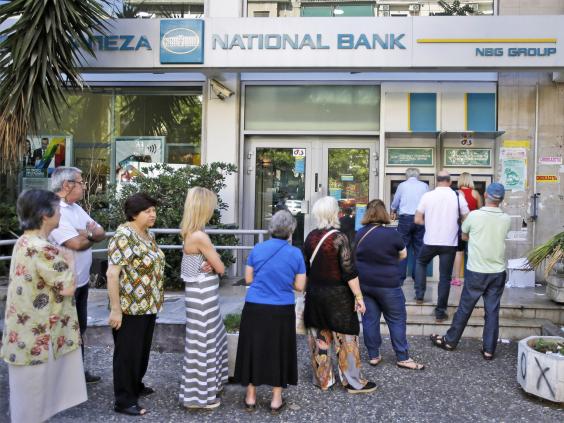 With just hours to go before the IMF default deadline, Mr Tsipras also sought to extend the country's current bailout programme "for a short period of time, in order to ensure a technical default is not triggered". Although under IMF rules, non-payment would technically put Greece in "arrears" rather than in "default", the country would none the less be ineligible for IMF aid until the bill is paid.
Mr Dijsselbloem convened a conference call of the Eurogroup, but the call ended after two hours without any agreement to extend the existing bailout. He said Greece's new proposal presented little that was new. "The political stance of the Greek government doesn't appear to have changed," he said.
A further Eurogroup conference call will take place on Wednesday, but none of Greece's fellow eurozone leaders were ready to offer concessions to Athens, and Mr Dijsselbloem hinted that a third bailout might include demands on Greece for reforms similar to those previously rejected by Mr Tsipras. This is partly due to the rupture of confidence between Greek government and the rest of the eurozone, the Commission, the IMF and the European Central Bank. There is also scepticism about whether Mr Tsipras can secure the Greek Parliament's approval for any new deal.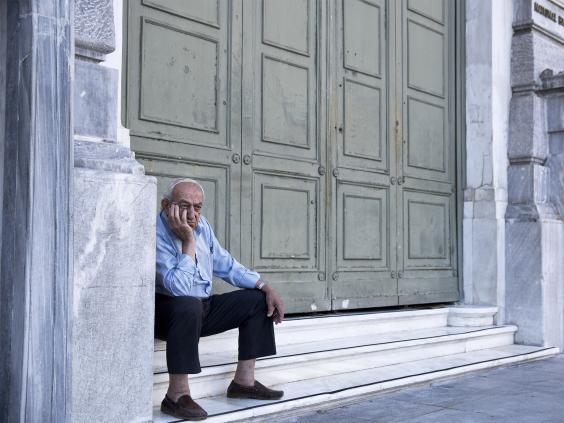 Crucially, German Chancellor Angela Merkel said she opposed reopening talks with Greece. With 27 per cent of the voting rights in the European Stability Mechanism (ESM), the EU's bailout fund, Germany effectively holds a veto.
Mrs Merkel is thought to want Greece to go ahead with Sunday's referendum on the demands from creditors for economic reform in exchange for billions of euros in an extension of the current bailout. With polls suggesting a strong majority in favour of the bailout terms, and Mr Tsipras all but promising to resign if he does not secure his "no" vote, Berlin seemed to be calculating that Greece could yet stay in the euro, but be rid of Mr Tsipras.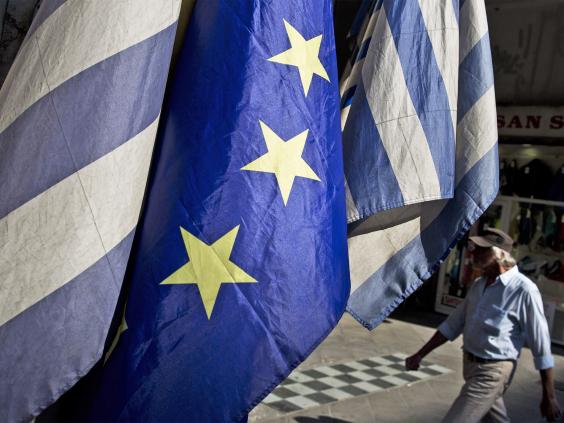 Similarly, while Mr Juncker made a renewed attempt late on Monday to reach a compromise in a late night phone call to Mr Tsipras, he did not offer any concessions, and insisted that either the referendum be scrapped, or that Mr Tsipras campaign for a "yes" vote.
Mr Tsipras's overtures came as it became clear that the rest of the eurozone was closing ranks against him. Italian Prime Minister Matteo Renzi said Mr Tsipras was attempting to dodge the painful reforms that other vulnerable eurozone countries had endured. "We haven't scrapped early retirements for Italians so that the Greeks could keep theirs," he said in a newspaper interview. Spain's Prime Minister, Mariano Rajoy, said that Sunday's referendum was not about the bailout conditions, but about whether Greece wished to stay in the euro itself.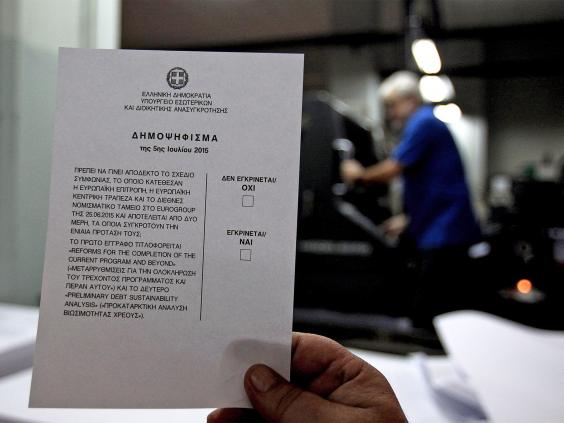 Greece's economic prospects were further put in doubt when ratings agency Standard & Poor's lowered the country's long-term ratings to "CCC-" and put the likelihood of it leaving the euro at 50 per cent.
In a sign that the last-minute flurry was aimed partly at avoiding blame for the breakdown in talks, officials close to Mr Tsipras reaffirmed the administration's willingness to continue with the negotiations. "Until the very end, the Greek government is pursuing a viable agreement within the euro," a government official said.
The Greek leader made telephone calls to several to European officials, including Commission President Juncker and the head of the European Central Bank, Mario Draghi. But state minister Nikos Pappas made clear that the country's referendum would go ahead. "Let them not fool themselves, the referendum will take place with a strong 'no'," he said. "We'll return to the negotiations and get a good deal for Europe and Greece and our people next week," he told Parliament.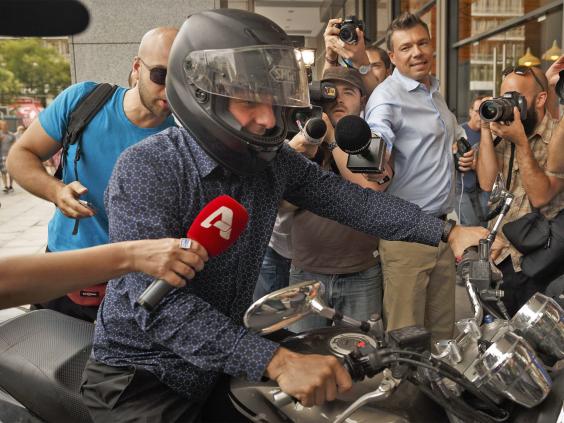 Meanwhile political opponents accused the government of covertly preparing for the country to readopt the drachma. Harry Theoharis, a Potami party MP who was previously a senior finance ministry official said that in the prime minister's office, "a working group is preparing a plan with members of the State Treasury for the day after: the drachma".
Timeline: What happens next?
1 July European Central Bank's governing council will meet in Frankfurt to decide whether to reduce funding to Greek banks in light of IMF default, plus another Eurogroup conference call on Greece's proposals.
5 July Referendum in Greece on whether to accept the demands of the European Commission/IMF/ European Central Bank creditors.
16 July Regular European Central Bank interest rate meeting. More emergency liquidity could be announced by ECB President Mario Draghi to cushion markets from Greek turmoil.
20 July €3.5bn bond redemption payment due from Athens to the European Central Bank. Non-payment could result in total cut-off for Greek banks.
29 August Another €3bn bond payment due to ECB from Athens.
Reuse content