A senior Greek minister has said that new proposals will be put to the country's creditors ahead of an emergency EU summit set for 22 June. However, he warned that these are still unlikely to satisfy Athens' creditors.
Speaking on television, Alekos Flambouraris, Governmental Co-ordination Minister, said several concessions were being examined, including stepped-up prohibition of early retirement schemes – something Athens has already accepted in principle – and lowering the threshold on which corporate profits are taxed.
Mr Flambouraris said these and other compromises should bring Athens and its creditors closer to agreement on freeing up the €7.2bn (£5.1bn) in blocked bailout funds that Greece desperately needs in order to meet looming debt payments. Athens has to honour an IMF payment of around €1.6bn by 30 June.
"We are not going there with the old proposal. Some work is being done to see where we can converge, so that we achieve a mutually beneficial solution. We are going to present measures that bridge the gap," he was quoted as saying in the Greek media. He also predicted that the country's creditors won't be satisfied with the gestures.
"You'll see they won't accept loosening budget [restrictions] or our proposal on the debt," he said of the two main sticking points in the talks.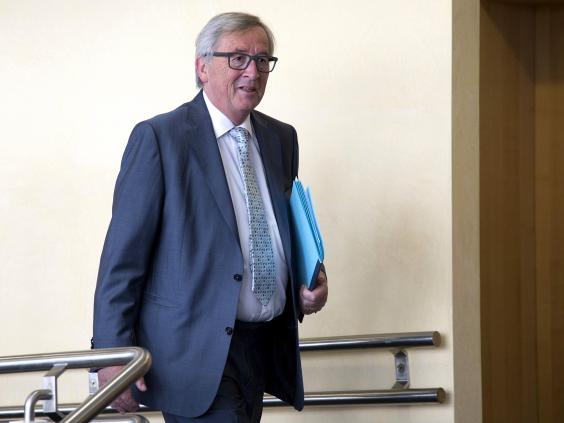 Despite this, Mr Flambouraris told Greek television that he believed the European Central Bank (ECB) would not allow Greek banks to collapse. A close aide to Alexis Tsipras, the Prime Minister, Mr Flambouraris said he was confident that the ECB would not cut off funding, as this would set off a domino effect and topple lenders in other vulnerable parts of Europe. "I am among those who believe that we are heading towards a solution," he said.
The summit comes amid attempts to prevent Greece defaulting on a €1.6bn IMF loan repayment. Billions of euros have been withdrawn from Greek banks in the past week and the government faces a cash liquidity crisis unless it can secure a top-up of emergency loans from the ECB.
There are even fears that Greek banks may not be able to stay open unless a deal with the country's creditors is signalled. However, the European Commission, the IMF and the ECB are unwilling to release further funds until Greece agrees to reforms. Benoît Cœuré, an ECB executive board member, said he did not know if Greek banks would be able to open tomorrow.
Several European officials have warned that tomorrow's summit will be a futile exercise unless Greece presents proposals that attend to its creditors' demands. "We need some kind of proposals on the table at the summit," said Alexander Stubb, the Finnish Finance Minister. Germany's Chancellor, Angela Merkel, also warned that the meeting will remain merely "consultative" without new Greek concessions that could allow the "basis of an accord" to be reached.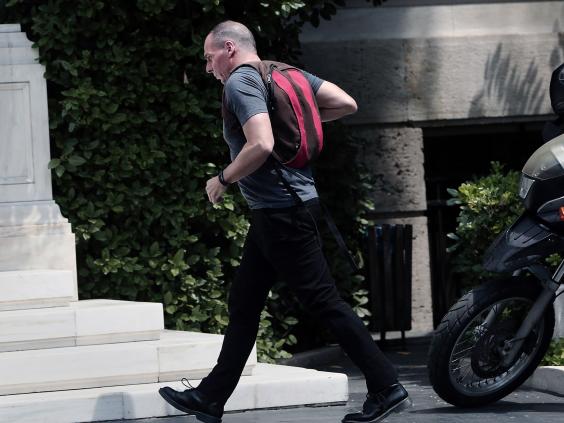 With pressure growing, as the potential debt default loomed, Mr Flambouraris said a telephone exchange between Mr Tsipras and Jean-Claude Juncker, President of the European Commission, was scheduled to take place late last night after Mr Tsipras had returned from his meeting in Moscow with President Vladimir Putin. Mr Juncker has been seen as more sympathetic to Greece's position, although he has reportedly warned Athens not to rely on him to avert a collapse in the debt talks.
Mr Putin has criticised the European Union's handling of the Greek debt crisis, insisting that its focus should be on helping the country restore economic growth. "If the European Union wants Greece to pay its debts, it should be interested in growing the Greek economy, helping it to pay its debts," Mr Putin said late on 19 June.
Mr Putin's spokesman Dmitry Peskov, ahead of the talks, said that Russia would consider a loan if the Greeks asked for one. Later, however, he said that, when Mr Tsipras met with the Russian leader, the possibility of a loan "wasn't discussed".
Yanis Varoufakis, the Greek Finance Minister, writing in The Irish Times, claimed that his presentation to the meeting of eurozone finance ministers last week was met with "deafening silence". "All the other speakers ignored our proposals and reiterated ministers' frustration about the fact that Greece hadn't ... [made] any propositions," he wrote.
Reuse content