Thousands of Greeks have congregated in Athens and around the country to condemn the killing of a young rapper by a far-right supporter last week, as the government continued its crackdown on the Golden Dawn party in response to the murder.
In the wake of the killing of Pavlos Fyssas the Greek government has set out to target the party, after the man held for the attack admitted his involvement with the far-right group.
The government intends to charge any politicians involved in criminal activity under anti-terrorism laws, while also proposing an interruption to state funding for parties they belong to, in an effort to restrict Golden Dawn's influence. The party emerged from relative anonymity in last year's elections, grabbing a staggering 7 per cent of the vote. Its senior members have expressed admiration for Adolf Hitler although they deny being neo-Nazis.
Before Fysass's brutal death, studies suggested it was the country's third-strongest party.
Hip-hop artist Nikitas Klint, a friend of the victim, said Fyssas's death could be a catalyst for change in Greece. "The climate is intense because there's always been bickering between political parties... but we must show unity and reason against the crazy neo-Nazis," he told The Independent.
While the investigation of over 30 criminal cases tied to Golden Dawn politicians is ongoing, a poll by Alco suggests the party's popularity has dropped 4 per cent since last June. But experts say it is premature to draw conclusions. According to the survey, many Golden Dawn voters have flocked to ruling conservatives New Democracy or are, allegedly, "undecided".
"After such a dramatic event as an assassination attributed to a Golden Dawn militant, party voters will now either conceal their party preferences or will abandon them," Dimitri Sotiropoulos, Associate Professor of Politics at the University of Athens, explains. "While it is a hopeful and promising event that electoral influence of Golden Dawn is diminishing, one has to wait to see that the poll pattern is at least repeated two more times in the next month or so."
A number of senior police officers have been distanced from the party probe to ensure "absolute objectivity", it has been reported. A survey conducted during the country's last elections exposed the preference of many police voters for the far-right party. A young policeman who spoke on condition of anonymity admitted he voted for Golden Dawn last year to protest mainstream agendas but never expected the party to become so 'extreme'. "We're not hardcore fascists … I expected them to keep a low profile once in Parliament," he said. "But they went too far, now."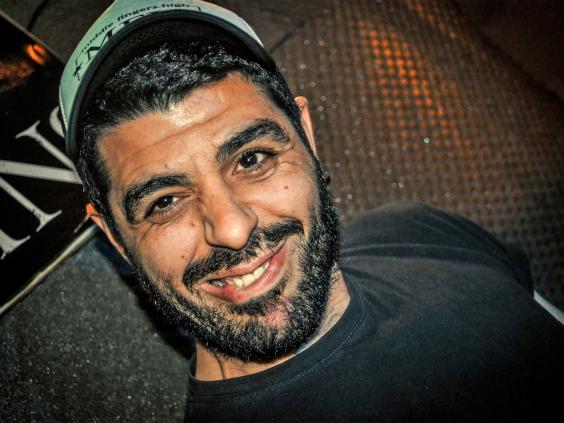 A police raid at Golden Dawn offices in the western town of Agrinio earlier this week uncovered an axe, shotgun cartridges and shields, as well as police helmets and other material, some belonging to a 45-year old police guard that was arrested.
The extreme-right party has rebuffed links to the musician's murder and is fighting back, saying it is being attacked because of its recent popularity. Golden Dawn cites a recent study predicting the party's win at the Athens municipal elections next May.
Reuse content