A Greek couple on honeymoon has been left penniless after their credit cards were declined amid the Greek financial crisis.
Valasia Limnioti and Konstantinos Patronis had embarked on a three-week holiday to celebrate their wedding, taking in Los Angeles and a Caribbean cruise. However, when they arrived in New York, they found that their cards were declined. The cards had been issued by Greek banks.
"[It] was the dream trip of our lives. Everything was all right- then 'boom!' in New York," Limnioti said
"We were hungry, and I cried for two days. I felt homeless in New York."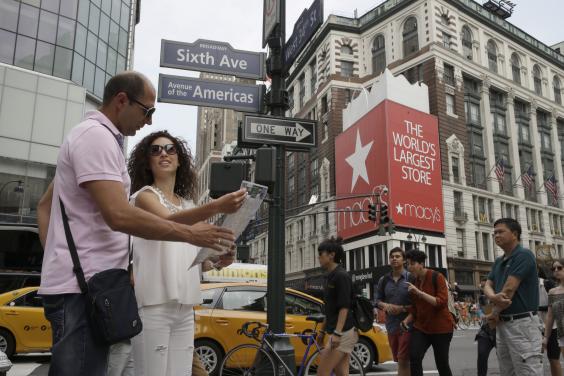 The desperate couple contacted the Greek Orthodox Archdiocese of America who put them in touch with some local Greek churches. The St Demetrios and St Irene Chrysovalantou churches offered the couple $350. Rev Vasilios Louros of St Demetrios said: "I said to them, 'Don't worry, that's why we're here. This is the church of Christ and we always help people."
An unnamed Greek journalist is also understood to have donated some money to the newlyweds.
The generous donations mean that the couple will now return to Greece today.
Greece's banks have been shut since 29 June, after the surprise decision to hold a referendum prompted the European Central Bank (ECB) to limit the emergency lending available. At 11pm on Tuesday night Greece failed to make a €1.6bn payment due to the International Monetary Fund, one of the country's creditors, thus becoming the first developed nation to go into "arrears" with the fund.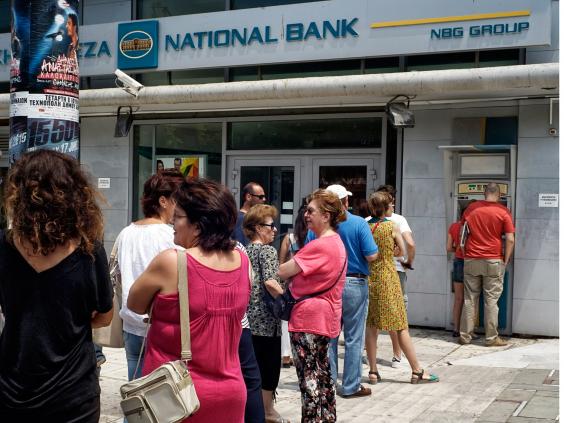 The ECB decided to maintain the current funding limit. If Greece's banks are cut off entirely from ECB support, the government would likely have no choice but to nationalise banking and print state IOUs to pay its public-sector workers. Analysts expect this would be the first step towards re-introducing the drachma.
This Sunday, the country's citizens will vote in a referendum on the future of Greece's finances.
This week, Greek citizens have queued outside local banks who have imposed a limit of 60 Euros as the maximum amount which customers can take out.
Additional reporting by AP
Reuse content