A mix of weariness and disillusionment had settled on the Greek capital by Sunday afternoon as it sweltered in the midsummer heat and people waited for their fate to be settled by politicians and bureaucrats in Brussels.
One bright spark has attempted to make a drachma out of a crisis with a new mobile phone app that informs Greeks which local cash machines still have money left – and whether they are dispensing just €50 (£36) notes or the now scarcer €20s.
But another local, Jo Rigas, a half-Greek, half-Irish chef who has lived in Athens for the past three years, said the ritual queues at the cash machines reflected unease rather than genuine need. People are still being paid by bank transfer and it's still possible to pay for more expensive items with credit cards.
He said a bigger problem was the scarcity of coins. Several bar and café owners said they feared running out of change. "We're treating coins like gold dust," one told The Independent.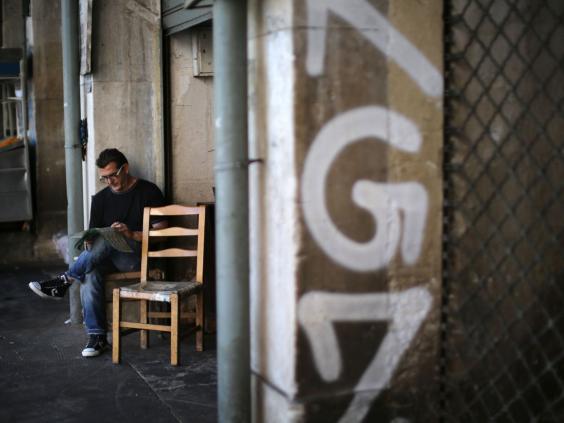 "Sixty euros a day is more than anyone actually needs," Mr Rigas said. "But people are taking money out because they're worried. We're told that the banks are only going to be closed for 10 days or two weeks. But you know what people are really scared of? They think it's going to be like Cyprus."
That idea keeps cropping up. Following a Euro-bailout worth €10bn in 2013, currency restrictions continued in various forms in Cyprus for two years.
But Mr Rigas says he has no regrets moving to Greece from Ireland, a EU nation that has largely recovered from the worst effects of its debt crisis. "I love Athens; I wouldn't live anywhere else," he said. "I would miss the weather, the people, the sea, the sense of openness."
Like many, however, he is confused about the promises of more austerity from Prime Minister Alexis Tsipras, so soon after many like himself voted No in the referendum. "We're still trying to work out what's happening," he said. "But voting 'no' did not mean 'no' to Europe or the euro, but 'no' to austerity.
"If the old lot were still in power there would be riots on the streets by now. The city would be on fire," he said.
So far, rage is in short supply, but despondency isn't.
Panos Kanellopoulos, 58, a hotel manager, said Greece had already hit rock bottom. "We are completely fed up. I don't think things are going to get better. I don't think anyone does. But I don't think things can get much worse: we've hit the bottom of the barrel."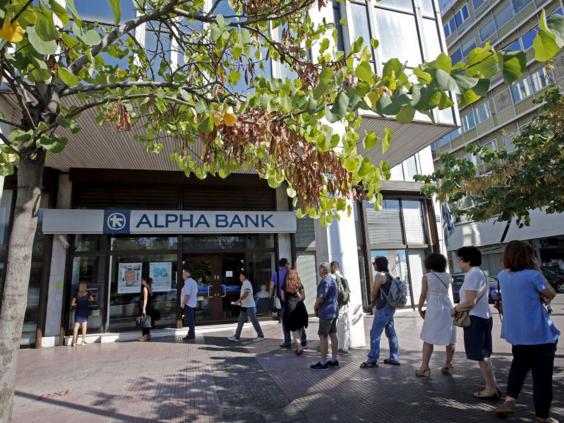 Konstantina Dimou, 32, an actress and theology graduate, has seen her income fall by 50 per cent in the past 10 years. "The current situation has made things worse," she said. "But it started with introduction of the euro 10 years ago. The price of everything doubled overnight. You're so lucky in Britain not to have the euro."
Alex Antoniou, 23, a university student, said: "I think there will be more austerity and soon there will not be anything left. I think many people like me will move abroad."
Mr Rigas said delusion and despair here were tempered by the geographical benefits of living by the Aegean. "I was on the beach the other day with some friends and one of them quoted a writer who said that even if the economy dies completely in Greece we would still have our climate, a fishing boat and our olive trees," he said.
Reuse content