Eurozone ministers have warned that Greece is still "far away" from being handed another bailout as they arrive in Brussels to discuss the the debt-ridden country's new reform proposals.
They came knowing that the Greek parliament has overwhelmingly passed a package of reform and austerity measures that the Alexis Tsipras' government hopes will convince creditors to grant his country a three-year bailout.
The Prime Minister warned that his country was facing a "minefield" of negotiations after promising tax hikes and spending cuts that have angered voters who rejected similar austerity measures in a referendum just days ago.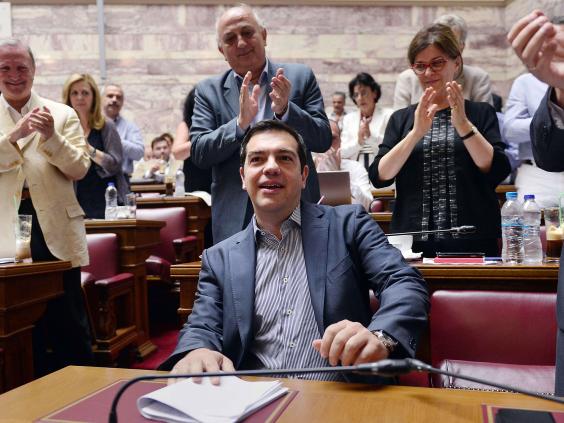 His new proposals appear to have assuaged some concerns in Europe but it appears Greece will still have to do more.
A source close to the negotiations said international creditors have found the Greek package "under certain conditions...as a basis for discussion"but creditors were still looking for stronger commitments and urgent action on several issues.
Jeroen Dijsselbloem, the Eurogroup president and Dutch finance minister, said: "We are still far away. It looks quite complicated. On both content and the more complicated question of trust, even if it's all good on paper the question is whether it will get off the ground and will it happen.
"So I think we are facing a difficult negotiation."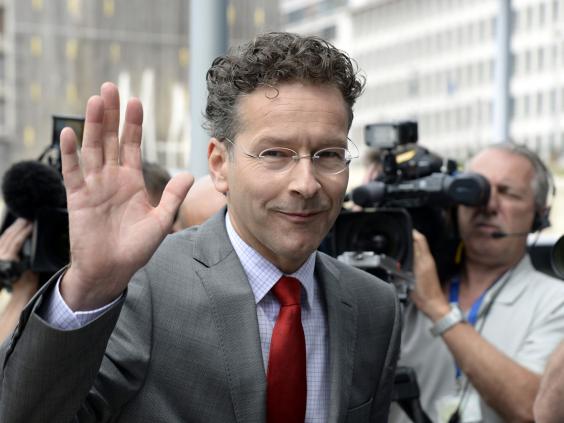 He said Greece would have to "listen" to EU ministers and institutions in the hated "Troika", asking "Can the Greek Government can be trusted to do what they are promising, to actually implement in coming weeks, months and years?"
Germany's Finance Minister, Wolfgang Schaeuble, said the talks would be "extremely difficult" and said the Eurogroup could no longer "rely on promises".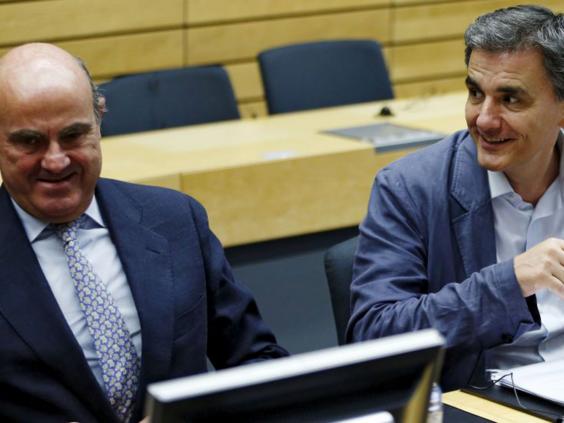 The Irish finance minister, Michael Noonan, said that Greece must begin implementing the proposals immediately if it is to succeed, and that the most recent developments would have been far more welcome if they had happened earlier in the year.
Spain's Prime Minister Mariano Rajoy told reporters the new agreement "will be worse than the previous one".
New agreement with #Greece "will be worse than the previous one", says Spain's PM Mariano Rajoy #Grecia

María Tejero Martín (@Maria_Tejero) July 11, 2015
Christine Lagarde, the managing director of the IMF, sounded a more positive note on her arrival, saying: "I think we are here to make a lot more progress."
Eric Wiebes, the Netherlands' state secretary, pointed to the fact that many of the reform proposals that the Greek government got through parliament late last night were similar to those rejected in a referendum six days ago.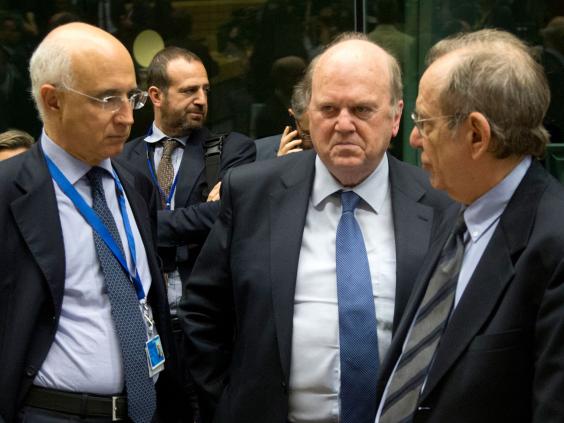 "We are discussing a proposal that is very similar to the proposal that was rejected massively less than a week ago," he added.
In pictures: Greek referendum
In pictures: Greek referendum
1/28 Greece EU Referendum

People celebrate in Athens after the first exit-polls of the Greek referendum

Getty Images

2/28 Greece EU Referendum

A "No" supporter flashes a victory sign before a Greek flag atop the parliament in Athens, Greece July 5, 2015.Greeks voted overwhelmingly "No" on Sunday in a historic bailout referendum, partial results showed, defying warnings from across Europe that rejecting new austerity terms for fresh financial aid would set their country on a path out of the euro.

REUTERS/Yannis Behrakis

3/28 Greece EU Referendum

Supporters of the No vote react after the first results of the referendum at Syntagma square in Athens

AP

4/28 Greece EU Referendum

Supporters of the No vote wave Greek flags after the referendum's exit polls at Syntagma square in Athens

AP

5/28 Greece EU Referendum

Greece's finance minister Yanis Varoufakis casts his vote in the country's referendum

EPA

6/28 Greece EU Referendum

A ballot box is emptied by a voting official at the closing of polling stations in Athens, Greece July 5, 2015. Greece voted on Sunday on whether to accept more austerity in exchange for international aid, in a high-stakes referendum likely to determine whether it leaves the euro-currency area after seven years of economic pain.

REUTERS/Marko Djurica

7/28 Greece EU Referendum

A photographer photographs a man waiting to vote in the referendum at a school in the suburbs of Athens

Getty

8/28 Greece EU Referendum

Greek voters are being asked to choose between backing their creditor's austerity measures or rejecting them

Getty

9/28 Greece EU Referendum

Tourists walk past posters with slogans that read "OXI" (NO) and "NAI" (YES) ahead of the referendum in Athens

AFP

10/28 Greece EU Referendum

Opposition parties to Syriza, including the centre-right New Democracy, are campaigning for a 'Yes' vote in the referendum

Reuters

11/28 Greece EU Referendum

Protesters on both sides of the argument ('No' pictured here) have rallied in Athens

AP

12/28 Greece EU Referendum

Greek Prime Minister Alexis Tsipras has been branded reckless and a feckless liar by EU leaders

Reuters

13/28 Greece EU Referendum

According to polls which surveyed some 1000 people across the country, 41.5 percent of Greeks would support the new bailout measures to avoid an exit from the Eurozone

AP

14/28 Greece EU Referendum

Despite Tsipras's assurances, many Greek people are not certain whether Sunday's referendum is a vote on whether Greece will remain in the euro or not

Reuters

15/28 Greece EU Referendum

The Greek and EU flags flutter in front of the ancient Acropolis hill in Athens. The Greek people have been called upon to show "calm and national unity"

Getty

16/28 Greece EU Referendum

Greek Prime Minister Alexis Tsipras addresses a crowd of 25,000 'No' supporters in Athens' Syntagma Square

YANNIS BEHRAKIS/Reuters

17/28 Greece EU Referendum

Greece's Prime Minister Alexis Tsipras gave a televised address to the nation ahead of the vote. He has called on voters to reject creditors' proposals for more austerity in return for rescue loans

AP

18/28 Greece EU Referendum

Protesters march holding a torn European Union flag during a demonstration for the 'NO' campaign in Thessaloniki

Getty Images

19/28 Greece EU Referendum

Greek Finance minister Yanis Varoufakis has pledged to resign if his country votes "yes" to the bailout plan

Reuters

20/28 Greece EU Referendum

Pensioner wait to get their pensions outside a National Bank of Greece branch in central Athens. Banks only opened for pensioners to allow them to get their pensions, with a limit of 120 euros.

AFP/Getty Images

21/28 Greece EU Referendum

Protesters attend an anti-austerity pro-government rally in front of the parliament building

Getty

22/28 Greece EU Referendum

The possibility of Greece leaving the Eurozone is increasing by the day. Merchandise already exists to accompany the event

EPA

23/28 Greece EU Referendum

An elderly man waits to receive his pension outside the closed National Bank of Greece headquarters in Athens

AP

24/28 Greece EU Referendum

People stand in a queue to use an ATM outside a closed bank in Athens

AP

25/28 Greece EU Referendum

A banner supporting the NO vote in the upcoming referendum hangs from the offices of the Greek Finance Ministry

Getty Images

26/28 Greece EU Referendum

Greeks will be asked whether they accept the austerity terms demanded by the country's creditors

Getty

27/28 Greece EU Referendum

Eurozone finance ministers expressed disappointment at the Greek decision to hold a referendum on the bailout terms

Getty

28/28 Greece EU Referendum

Alexis Tsipras, the Greek Prime Minister, said bailout conditions had 'asphyxiated' his country

EPA
Mr Tsipras earlier said his government had made mistakes during its six-month tenure but insisted the latest proposal contains measures that would help the economy and, if approved, unlock sufficient financing for the country to end its its crisis and tackle its massive debt.
Previous reports suggested that Greece may need up to €84 billion (£38 billion) in relief, rather than the €53 billion package that it has outlined.
"There is no doubt that for six months now we've been in a war," the Prime Minister said, adding that his government had lost some "difficult battles".
"Now I have the feeling we've reached the boundary line," he added. "From here on there is a minefield, and I don't have the right to dismiss this or hide it from the Greek people."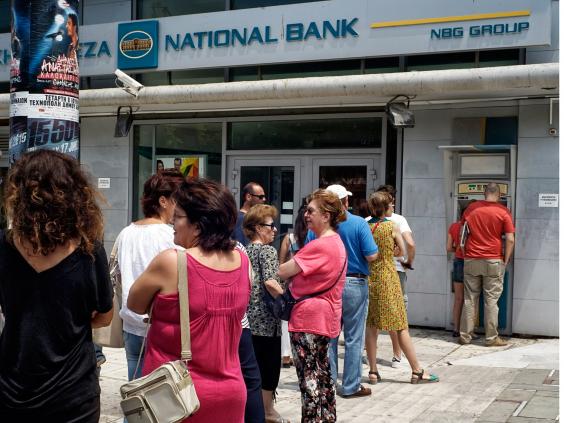 Sparking concerns over the stability of the embattled Greek government, 10 members abstained or voted against the reforms, including energy minister Panagiotis Lafazanis, deputy labour minister Dimitris Stratoulis and the speaker of parliament, Zoe Constantopoulou.
"The government is being totally blackmailed to acquiesce to something which does not reflect what it represents," Ms Constantopoulou said.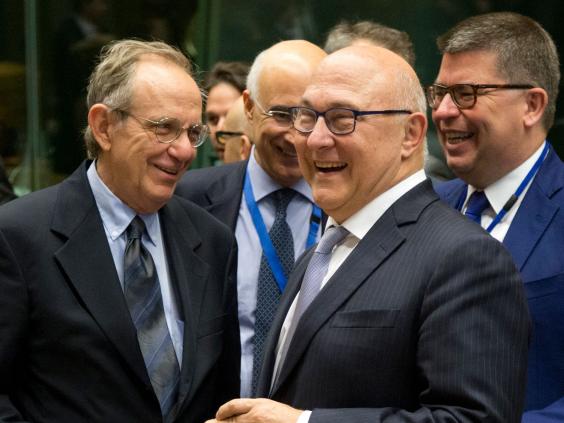 If a deal is not struck, Greek banks could run out of money and the country could be forced to leave the Euro.
Banks are already closed, with a €60 (£43) daily limit imposed on cash machine withdrawals that has been in place since 28 June, and anti-austerity protesters gathered outside Parliament as last night's vote was taken.
The package would bring in 23 per cent unified VAT, scrap tax breaks for wealthy islands, hike taxes for shipping companies, phase out a "solidarity grant" for pensioners, privatise ports and telecoms and slash defence spending.
Reuse content