Gunmen in the French city of Marseille have reportedly shot at police with Kalashnikovs hours on the day of a visit by the Prime Minister.
Witnesses said warring drug gangs were firing at each other on a housing estate as 40 police officers were sent to the scene and helicopters flew overhead. There were no immediate reports of fatalities.
Residents of the La Castellane neighbourhood, home to some 7,000 people, were ordered to stay indoors as a creche was evacuated and troops from the GIPN special forces entered the sealed-off estate.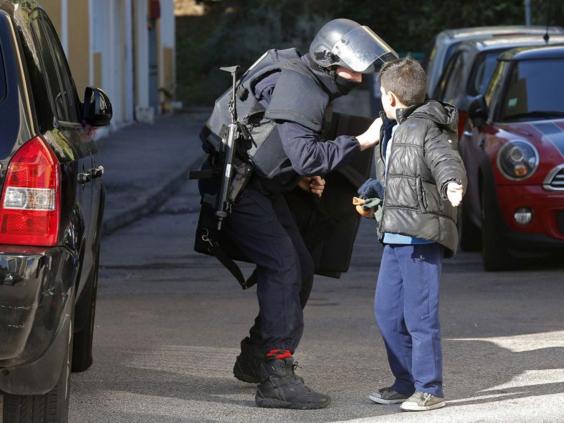 Stefan De Vries, a French journalist, told Sky News: "The area is sealed now and heavily armed squad teams are in the area.
"There is a very high murder rate but almost all the murders are gang-related. Very few victims are civilians."
Reports suggested the gunfire may have been linked to a rivalry between drug gangs and was not related to terrorism.
Le Figaro reported that Marseille's head of public safety, Pierre-Marie Bourniquel, went to the area but his car was shot at by fighting gang members as it approached. "The police commander who was with him had to lie on the floor," said the newspaper. "The car was not hit but bullet holes were found two or three meters away from the vehicle in an embankment."
Sources told the newspaper that the gangs were embroiled in a turf war over drug dealing spots where they sell cannabis and cocaine.
Manuel Valls was due to visit Marseille today for a tour and to outline the government's regeneration scheme, as well as moves to lower the crime rate and improve social cohesion.
He has spoken out against preceding French social and urban policy that he claims caused social and ethnic "apartheid" between different groups.
The port has a reputation within France for high crime, drugs and political corruption but has been trying to shake off its troubled image.
"This battle against drug trafficking is a long-term battle," said Caroline Pozmentier, the deputy mayor of Marseille.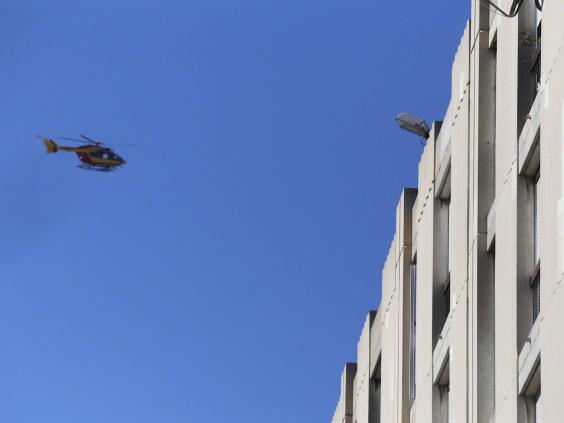 Samia Ghali, a senator from Marseille, said the events in La Castellane were the product of a "dangerous" cocktail of poverty and crime.
"It's got everything - prostitution, drugs trafficking, violence," she told BFMTV.
France has been on high alert following the Charlie Hebdo massacre and Paris attacks that killed 17 people. Last week, two soldiers protecting a Jewish organisation and radio station were wounded in a knife attack in the city of Nice.
Marseille is the second-largest city in France and one of the most diverse, with an estimated 30 to 40 per cent of its population identifying as Muslim.
Additional reporting by Reuters
Reuse content