Wojciech Janowski, 64, is a "deliciously charming" man; a man of "exquisite politeness"; a man of great taste.
He shared the life of the daughter of the wealthiest woman in Monaco. He was honorary consul of his native Poland. He was honoured by President Nicolas Sarkozy for his charitable works.
He is also, according to French investigators, a calculating but blundering murderer. Today he was formally accused of hiring two small-time hoodlums from a Marseille slum to murder an elderly multibillionaire who was the mother of his unmarried partner.
Seven people – Mr Janowski, his personal trainer, the alleged gunman and his accomplice and three other people – were placed under formal investigation for assassinat, or premeditated murder.
Hélène Pastor, 77, the heir to an immense real estate fortune, an elegant, shy woman known as the "deputy princess" of Monaco, was ambushed in her car outside a Nice hospital on 6 May. 
Brice Robin, the state prosecutor in Marseille, said that, after four days in custody, Mr Janowski had admitted to paying €200,000 to have the billionaire murdered. He claimed that he did so because she had "refused to accept him as part of the family" and because she had "imposed constant suffering" on her daughter.
The prosecutor said that the real motive was "probably to lay hands on" Ms Pastor's €20bn fortune.
Mr Robin said that the investigation had "completely cleared" the dead woman's daughter, of all involvement in the plot. Sylvia Pastor, 53, is said to be in a "state of abject shock" after being released from police custody in Nice on Thursday.
The mysterious killing of Hélène Pastor deeply perturbed the heavily protected and wealth-cushioned world of Monaco. The murder of the shy billionaire and her chauffeur-butler, Mohamed Darwich, 64, was seen by some as the start of a drive by the Russian or Italian mafia to invade Monaco's lucrative real estate market. It now appears that it was a straightforward question of family jealousy and greed.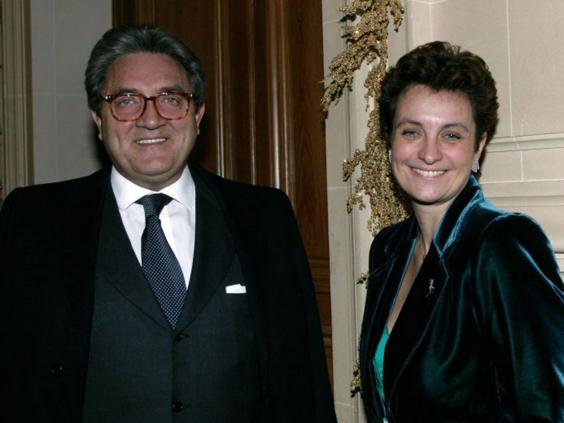 Mysteries remain, however. Why should such an apparently respectable and much-admired man stoop to murder? How did he hope to get away with such an amateurish attack on one of the wealthiest people in Europe?
On 6 May, a gunman stepped out of the shadows of a hospital car park near Nice. He fired two shots from a sawn-off hunting rifle through the windscreen of Hélène Pastor's car just after she had visited her son.
The chauffeur Mr Darwich died four days later. Ms Pastor, struck in the jaw, chest and neck by more than 50 lead pellets, died eight days after the attack. A few days before she died, she told police she had no enemies.
The Grimaldi dynasty, started by an Italian adventurer in the 14th century, constructed Monaco politically. The Pastor dynasty, started by a poor Italian stonemason in the 20th century, built 80 per cent of the tiny principality's brutal skyline and still owns a large chunk of it.
Despite W Somerset Maugham's definition of Monaco as a "sunny place for shady people", there has never been any hint of illegal activity by the Monégasque "second family". Hélène Pastor liked to walk her dog without a bodyguard on the manicured, and heavily policed, streets of the principality. She rarely attended society functions.
For three days after his arrest on Monday night, Mr Janowski, 64, denied all allegations.  Investigators say that on Thursday evening he began to confess. He said that he had commissioned his personal sports trainer, Pascal Doriac, to find someone who would kill his de facto mother-in-law. 
There followed an extraordinary tangle of blunders. Mr Doriac, who trains some of the wealthiest families in Monaco, told police that he had contacted "middle men" in the Marseille area. They put him in touch with an ex-gendarme. After taking money to commit the crime, the former gendarme dropped out but supplied ammunition and the names of the men who eventually attacked Ms Pastor.
From the beginning, French investigators were puzzled – not by the professionalism of the attack but by its clumsiness. The gunman and his apparent accomplice wore no masks or hoods, just baseball caps. The gun used was not the weapon of choice of a hired assassin. Neither victim died instantly.
Examination of footage from security cameras and the mobile phones of bystanders rapidly established the movements of the two attackers that day. They had arrived in Nice by train from Marseille. They had checked into a cheap hotel, showered and changed. They took separate buses to the hospital. They escaped on foot and then by bus. They then bargained with a taxi driver and paid him €500 to drive them 158km back to Marseille.
None of this suggested that the hit men were seasoned professionals. DNA evidence from a tube of shower gel in their Nice hotel and the CCTV images led investigators to two small-time criminals from the northern suburbs of Marseille. The pair, formally accused of murder today, were named  as Alhair Hamadi, 31, and Samine Said Ahmed, 24, the latter born in the Comoros in the Indian Ocean. 
The prosecutor Mr Robin said that the killing of Mr Darwich, the chauffeur, was also premeditated – intended in some way to confuse investigators and make them think that he was the target.
Mr Janowski has been a familiar figure in the upper reaches of Monégasque society for decades. He worked at one time as a senior manager of the state-owned hotels and casinos that provide a large part of the tax-free principality's income. His unmarried relationship with Sylvia Pastor goes back only four years.
Elizabeth-Ann Croesi-Notari, another member of Monaco high society and honorary consul for the Dominican Republic, said: "He is a deliciously charming man, a man of great taste, always well turned out. And to think that we used to kiss each other on the cheek."