Spain's King Juan Carlos abdicated partly to avoid his son growing old waiting for the crown like Prince Charles, according to reports.
King Juan Carlos saw that his 46-year-old son, Crown Prince Felipe, was in the prime of his life, and didn't want him to become like Prince Charles, chief of Spain's royal household Rafael Spottorno told Spain's El Mundo. Charles will be 66 in November.
"I do not want my son to wither waiting like Prince Charles," the King is reported to have said.
The King abdicated last week, ending a 39-year reign that saw the country move from dictatorship to democracy. The decision was a result of his desire "to bring a younger generation with new energy to the forefront of affairs," he said.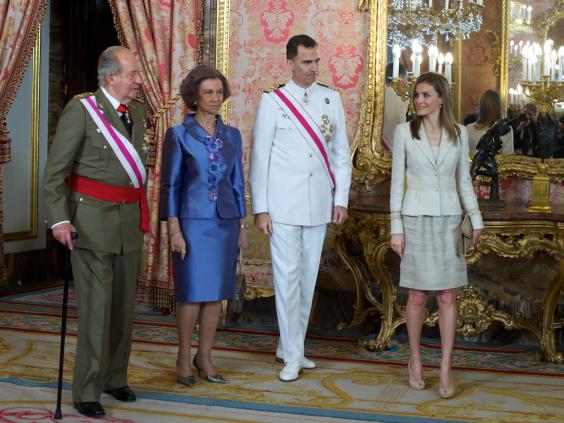 Spottorno's revelation comes amid calls for the Queen to follow suit and make way for Prince Charles. "It could be a move upwards rather than an abdication," Lord Prescott wrote in the Daily Mirror, likening the process to Pope Benedict XVI's decision to resign and become Pope Emeritus last year.
Like Charles, Crown Prince Felipe has been taking an increasing role in recent years. He is expected to be crowned on 24 June, though that date has not yet been confirmed.
Spain's royal palace is understood not to be commenting on any press about the King's abdication.
Reuse content