The IMF chief Christine Lagarde has vowed to fight a formal accusation that she "acted negligently" and permitted an alleged €400m fraud when she was French finance minister in 2008.
The accusation – although comparatively weak – is a serious embarrassment for the IMF director general and for France.
The last head of the International Monetary Fund, Dominique Strauss-Kahn, was forced to resign from the world body in 2011 after he was accused of attempted rape in New York. The charge was later dropped. Allegations of wrongdoing against Ms Lagarde were already under investigation when she was selected to replace Mr Strauss-Kahn. At the time, both she and the then French government gave assurances that the case would come to nothing.
Ms Lagarde, 58, was today "mis en examen", or placed under formal investigation, by a special French court which deals with alleged offences by ministers while in office. The accusation – one step short of an actual charge – is that Ms Lagarde acted negligently in failing to block an unjustified €403m out-of-court settlement of an interminable lawsuit against the French state by the business tycoon Bernard Tapie.
Several other people, including a judge and Stéphane Richard, now head of France Telecom, then head of Ms Lagarde's private office, have already been formally accused of "conspiracy to commit fraud". After four tough interrogations of Lagarde, including one which ended at midnight last night, the committee of magistrates investigating the affair decided that there is a prima facie case that she acted negligently in public office.
If eventually charged and found guilty – both far from certain – Ms Lagarde could face a one-year prison sentence and a €15,000 fine.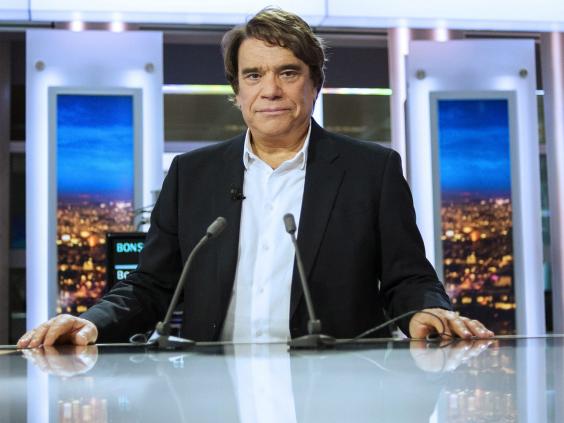 In an indignant statement today, Ms Lagarde said that she would vigorously contest the "completely unfounded" allegations. "After three years of investigation, and dozens of hours of questioning, the committee [of magistrates] has acknowleged that I was guilty of no fraud," she said. "They have been reduced to accusing me of not being sufficiently vigilant."
After previous interrogations last year, Ms Lagarde was declared a key witness in the case, rather than someone suspected of an offence. Her change in status seems to have been based partly on her own previous claims that she was kept in the dark about key facts and that, on one occasion, a letter was signed in her name without her knowledge.
Two sets of investigating magistrates are examining evidence that a €403m pay-off to Mr Tapie in 2008 by a private arbitration panel was the result of a conspiracy instigated by President Nicolas Sarkozy's private office in the Elysée Palace. Mr Sarkoy – who is protected from investigation by his presidential immunity – is suspected of promising to engineer a sweetheart settlement for his friend Mr Tapie.
Ms Lagarde, who had only recently been appointed finance minister at the time, has been cleared of any suspicion of involvement in the alleged conspiracy. She is accused instead of negligently failing to prevent it.
The saga goes back more that 20 years to 1992 when Mr Tapie briefly entered politics. He asked the state-owned bank, Crédit Lyonnais, to sell his sportswear company, Adidas. The bank declared that it had achieved his minimum price of the equivalent of €470m but allegedly sold Adidas to itself through off-shore companies and made a €400m profit.
It also broke another business agreement with Mr Tapie, pushing him into bankruptcy and making it impossible for him to sue them. Shortly afterwards, Crédit Lyonnais almost went into bankruptcy. Mr Tapie was jailed for offences including the bribery of footballers.
For 15 years, until the controversial 2008 settlement, Mr Tapie pursued a claim against the agency of the French state which assumed responsibility for the debts of Crédit Lyonnais.
Reuse content