Dozens of gunshots were fired at the Israeli embassy in Athens during a motorcycle drive-by attack on one of the most high-security buildings in the Greek capital during the early hours of this morning.
Police said 54 bullet casings from an AK47 assault rifle - a weapon allegedly favoured by anarchist groups in Greece - were found outside the embassy but no one was injured in the incident.
No groups or persons have claimed responsibility for the attack so far, which occurred at 3.20am local time, however police suspect that a far-left organisation would be responsible.
Officials in Athens condemned the shooting, stressing it would not affect the country's close ties with Israel, in what is considered the strongest relationship between nations in the east Mediterranean region.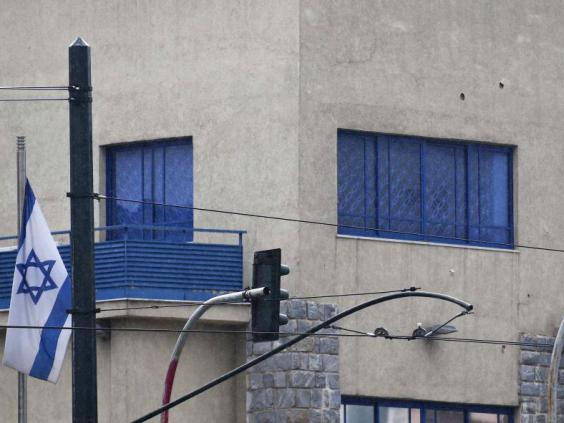 However, thousands of Greek citizens protested against the violence in Gaza during the summer, in which around 2,200 Palestinian civilians were killed during the month of Ramadan. Around 64 soldiers and 5 civilians died in Israel during the 55-day conflict which ended on 21 August.
"The Greek government is fully determined to ensure the protection of all diplomatic missions in Greece," a Foreign Ministry statement said.
"Of course, particularly strong security and protection measures are in force at the Israeli embassy."
Police said the attackers were riding on at least one motorcycle, and escaped after the attack, leaving the building marked with bullet holes.
The attack follows a funeral held yesterday for 55-year-old Ziad Abu Ein, a Palestinian senior official who died after being physically attacked by an Israeli Defence Force soldier during a West Bank protest.
Also, three anti-Arab Israeli suspected arsonists were arrested yesterday for claiming to have burned Max Rayne Hand in Hand school, a Hebrew-Arabic institution in Jerusalem, and sprayed racist slogans on the walls as they said they opposed the ethos of co-existance.
A Palestinian man was arrested after allegedly throwing acid today at a Jewish family-of-five sitting in a car in the West Bank, after he was then wounded by a passer-by who fired shots at him. The family sustained minor injuries.
Police have also suspected a left-wing group called People's Fighter to be responsible for the incident at the embassy in Athens, as claimed by Israel National News.
A year ago, a small anti-capitalist group called Popular Fighters claimed two similar attacks outside the German ambassador's residence in Athens in 2013 and 1999, which also caused no injury.
Firebombs on cars belonging to the Israeli and Thai embassies were also reported in 2001 in the Greek capital and responsibility was claimed by a group called Units of Revolutionary Violence.
Additional reporting by Associated Press
Reuse content