David Cameron faces being outnumbered again by other EU heads of government as he battles for a reduction in Britain's contribution to the EU budget, the European Commission President Jean-Claude Juncker has warned.
Mr Juncker, who won his new position with the backing of 26 out of 28 EU governments, despite Mr Cameron's opposition, also warned that he is ready to hit back when the Commission comes under political attack during his presidency.
The UK Government has objected to receiving a demand for an additional £1.7bn contribution to the EU budget, at little more than a month's notice, and is seeking to join forces with other countries, such as the Netherlands and Italy, to get the figures reviewed.
One possibility is that the UK will be allowed to pay in interest-free instalments, but there is very little prospect of other EU governments agreeing to a change in the overall calculation, from which France and Germany have been major gainers.
Giving his first press conference as President of the Commission, Mr Juncker hit back at criticism received from "certain prime ministers" – believed to be a reference to Mr Cameron and the Italian Prime Minister, Matteo Renzi. He said: "Sometimes criticism is aimed at the Commission and it's unjustified... We are not bureaucrats, we are not civil servants, we are political people and therefore when anyone tries to take apart the Commission before it has even started its work, I will react.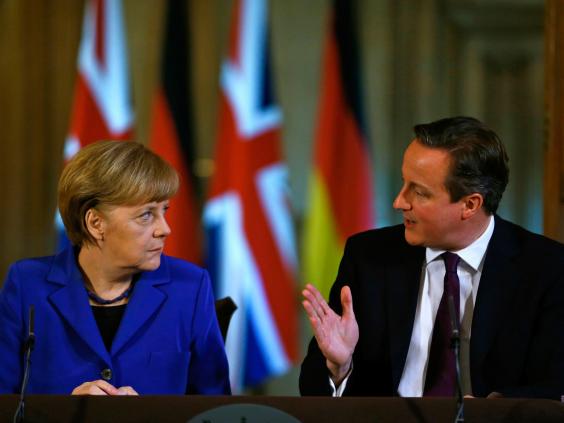 "But I have no problem with Mr Renzi, who I appreciate greatly. I don't have a problem with Mr Cameron. Mr Cameron has a problem with the other prime ministers. I will not hide from you that I have a firm intention to react to all unjustified criticisms directed at the Commission, wherever they come from.
"I am a not a man who trembles before prime ministers or other senior figures. I accept people criticising the Commission, because I myself had many criticisms to make when I wasn't yet Commission President. But I do not accept unjustified criticisms, everybody needs to know that. There will no longer be attacks on the Commission without a reaction."
Britain is facing by far the biggest surcharge of the 28 EU states, which ministers in Westminster see as a case of being penalised for economic recovery. Mr Cameron has told Parliament that the UK will not pay "anything like" the amount demanded, which is due on 1 December. At the same time, France is in line for a £788.7m rebate and Germany stands to gain £614m.
Reuse content