Three suspected jihadists have been arrested in France for allegedly plotting to kidnap and behead a naval officer at a base near the Franco-Spanish border.
The trio, including a 17-year-old boy and a former naval rating in his twenties, were planning "a terrorist act against French military facilities," said the interior minister, Bernard Cazeneuve. A fourth suspect, aged 16, was released today (thurs) after being questioned since Monday.
According to police sources quoted by Le Monde, the three men  have admitted that they intended to decapitate a naval officer and post a film of their actions on the internet. The attack was planned for early next year to coincide with the first anniversary of the jihadist murders at Charlie Hebdo magazine and kosher supermarket in Paris.
The three were arrested on Monday at addresses in widely separate locations -  the Bouches-du-Rhône near Marseille, the Rhône department which surrounds Lyon and Yvelines, west of  Paris.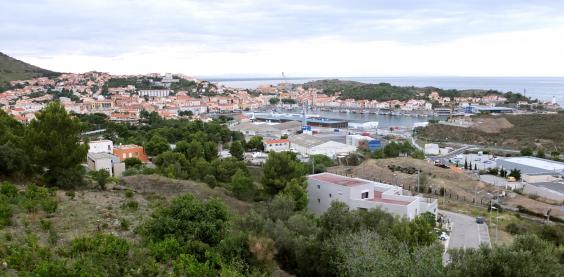 Although Mr Cazeneuce gave no details, French radio reported that they planned to attack the Fort Béar naval base at Port-Vendres on the Mediterranean close to the French-Spanish border. One of the three men had previously served at the base as a naval rating before leaving the service for health reasons.
The plot was uncovered by telephone surveillance of the 17 years old and monitoring of exchanges on a supposedly secret jihadist internet forum. President François Hollande is said to have angered security officials by jumping the gun and revealing that a terrorist plot head been foiled during a visit to Marseille on Wednesday.
At the same time, terrorism is being studied as a possible motive for a triple arson attack on a large petro-chemical plant at Berre-L'Etang near Marseille on Tuesday morning.
At first the fires at the plant were written of as an accident then a criminal act linked to an employment dispute. Three separate charges were laid near tanks of of petrol and naphtha,  a flammable liquid distilled from petroleum. Two caused  serious fires. One failed to detonate.
Investigators say that they are certain that this was a "criminal" act. Terrorism had "not been ruled out" but is not regarded as the most likely explanation at this stage.
The petro-chemical plant was on the "Seveso list" of extremely hazradous industrial sites. |So was the factory attacked near Lyon which was unsuccesfully attacked last month by a truck driver who decapitated his boss and attached his head to the factory fence.
Security at all "Seveso sites" in France has been increased.
Reuse content