A Danish man hoping to become Prime Minister has made the unusual but headline-grabbing decision to pose naked in his election posters wearing nothing but a hat and a holster, with his penis clearly on display.
John Eric Wagner, an independent candidate in the election has erected posters of his naked self all over Copenhagen, with the strapline, "Vote for Wagner, it benefits".
The 52-year-old is known for his stunts, according to The Local, which reports that Wagner has been running in parliamentary, local and regional elections for 10 years but began to get noticed two years ago when he stormed the stage of a live televised election debate to question the exclusion of smaller parties, while decked out in a cowboy outfit.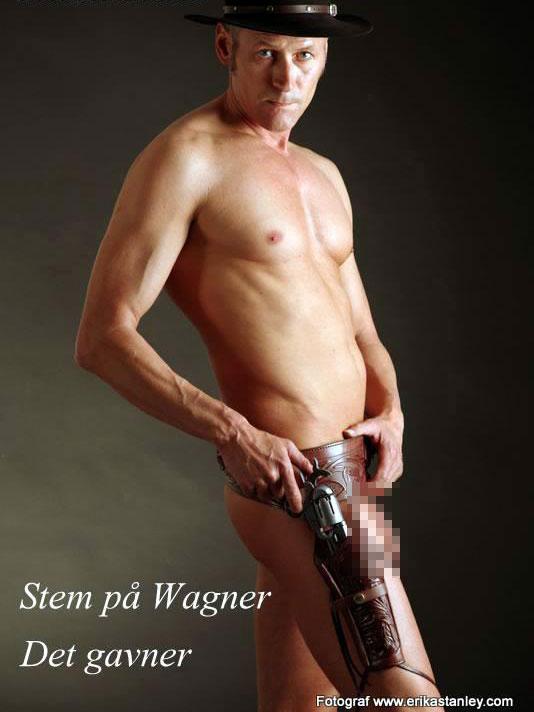 Wagner is reportedly running with the promise to close all of Denmark's job centres, to change local election rules, and to make visiting the dentist free, as well as the promise to change the structure of the labour market in order to make all people work for six months and break for six months, if he is elected.
Reuse content