The actress Julie Gayet has won a criminal case against two senior executives of Closer magazine for invasion of her private life during its coverage of her alleged love affair with the French president, François Hollande.
The two executives and a paparazzi photographer were, however, given only a relative slap on the wrist by a court in Nanterre west of Paris: "suspended" fines which need to be paid only if they repeat the offence.
The case concerned a photograph of Ms Gayet, 42, driving her car, which was published by the French version of Closer magazine the week after it alleged that she had been having a clandestine affair with Mr Hollande. The actress has already won €15,000 in damages from the magazine in a civil case last March for the publication of the picture without her permission.
She also took the unusual step of making a criminal complaint against two Closer editors and a photographer under France's supposedly draconian – but often weakly enforced – laws against invasion of privacy.
The court in Nanterre, where Closer is based, decided that Ms Gayet had a point and the law had been broken. In line with previous judgements, however the court imposed relatively weak penalties.
Carmine Perna, director general of Mondadori Magazones France and Laurence Pieau, editor of Closer, were given "suspended" fines of €3,000 each. Laurence Viers, the photographer who snapped Ms Gayet in her white Citroen was given a suspended fine of Euros 1,000.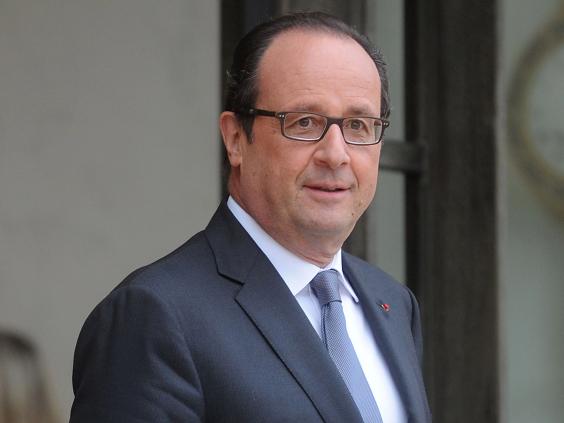 Ms Gayet's lawyer Jean Ennochi said that the ruling was "important" because all three defendants now had a criminal conviction on their personal record.
The weakness of the sentence is likely, however, to confirm the widespread view of French celebrities that bringing "criminal" cases for invasion of privacy is a waste of time. Most aggrieved French celebs take the faster, and more lucrative, route of bringing a civil complaint.
It also emerged today that a long-awaited book by President Hollande's former partner Valérie Trierweiler will be published on Thursday. Extracts will appeal in Paris Match, where Mr Trierweiler once worked.
Mr Hollande ended his relationship with Ms Trierweiler after the revelations about his affair with Ms Gayet. The book is not expected to include personal vituperationa against Mr Hollande but will describe Ms Trierweiler's 17 months as Première Dame.