Thousands of migrants have been allowed to walk through police lines into Macedonia at the country's border with Greece.
Refugees passed unhindered a day after police used stun grenades in a failed bid to prevent them from crossing. Riot police had been using tear gas, truncheons and riot shields to drive back crowds, but were overwhelmed on Saturday when several thousand people tore through police lines or ran through nearby fields.
A large number of migrants, many of whom are refugees from the war in Syria, have built up in recent days, after Macedonia declared a state of emergency and sealed its southern frontier. Migrants have been arriving at a rate of 2,000 a day in the hope of taking trains through Serbia to make it to Hungary and other EU member states.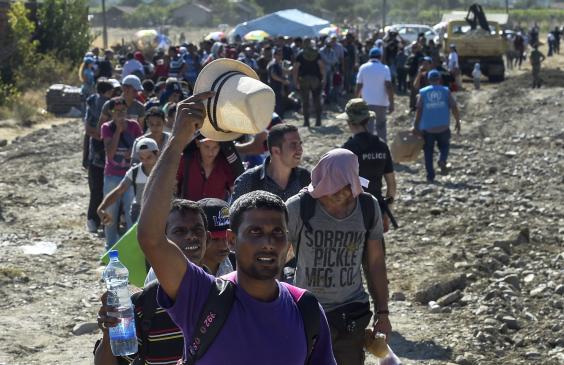 On Sunday, the migrants - many with children and babies - orderly boarded trains and buses that took them to the border with Serbia before heading farther north toward EU-member Hungary, which is building a razor wire fence on its frontier to prevent them from entering.
If they manage to enter Hungary, the migrants could travel freely across the borders of most of the 28 EU-member states.
The more than 5,000 migrants who reached Serbia overnight faced an overcrowded refugee center where they have to apply for asylum - the paper that allows them three days to reach Hungary. State Serbian TV said that a woman gave birth overnight inside the center and that many people are sick and injured from Saturday's clashes.
"A huge number of people have arrived and we expect the same intensity in the next day or two," said Serbian Defense Minister Bratislav Gasic, who toured the area on Sunday.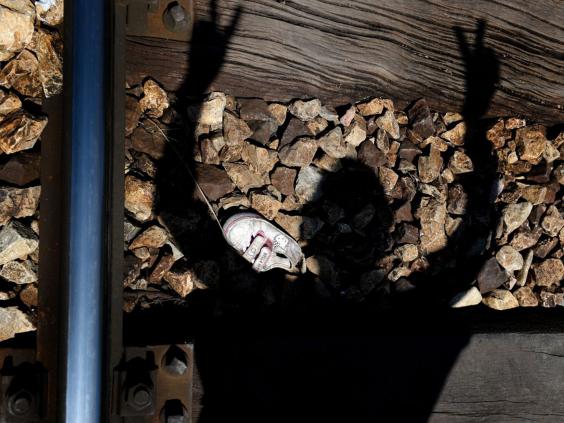 Emina, a migrant from Syria who boarded an early morning train with her two-month-old baby, blamed Macedonian authorities for "harassing" the migrants, not giving them food or water, as well as holding them back at the border.
"It was very hard in Macedonia," she said. "I did not sleep or eat for three days. Just as we arrived to the border, they closed it. It was awful."
Macedonian security forces had been expected to let several hundred migrants in at a time on Saturday to coincide with train departures towards Serbia and have been ill-prepared to deal with the large numbers.
Desperate scenes at the border, adults and children have been forced to sleep under open skies with little access to food or water have led to the state laying on extra trains, and buses to take the migrants north to Serbia on the next step of their journey.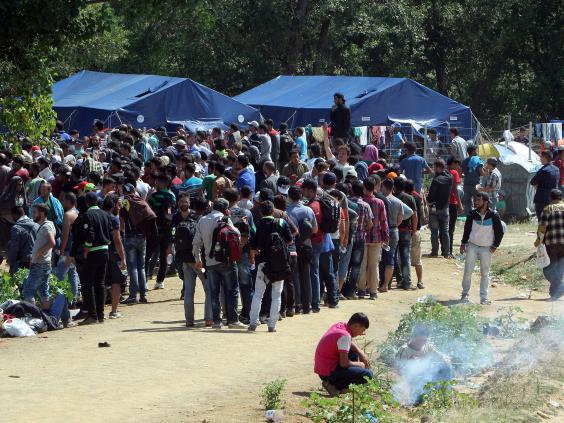 Macedonia has accused neighbouring Greece, of aiding the migrants' journey towards the country at a pace Macedonia says it cannot cope with.
Greece has begun chartering boats to take migrants from inundated Greek islands to the mainland, after a record 50,000 people arrived by boat from Turkey in July alone.
Additional reporting by AP
Reuse content