Silvio Berlusconi's most notorious lieutenant, the mafioso former senator Marcello Dell'Utri, who is serving a seven-year jail sentence for his links to Cosa Nostra, could find himself back in court – this time accused of cultural looting on a huge scale.
The heritage police have seized around 20,000 old books and documents from Dell'Utri, a noted bibliophile, at two addresses in Milan, including 3,000 tomes from the ex-senator's "sanctum sanctorum" collection.
Investigators believe some of the texts, which date back as far as the 15th century, were stolen from church and public institutions.
Luigi Luzi, a prosecutor in Milan, said the investigation was still ongoing. But he said the probe had found "works removed, over a period of time and in ways yet unknown, from public libraries and church properties throughout the country".
The 73-year-old ex-senator is suspected of having illegally received and exported artworks while building up his collection, which includes books and documents dated from the 15th to 19th centuries and has an estimated value of many millions of euros, according to the Ansa news agency, which cites judicial sources.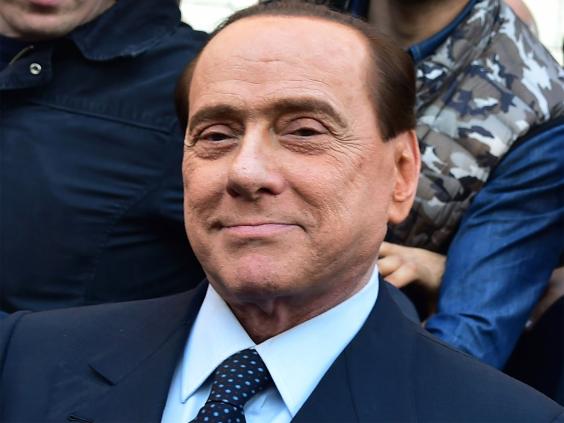 Dell'Utri was originally placed under investigation in 2013 for his suspected role in the removal of ancient and rare volumes from the Girolamini Library in Naples.
It emerged in 2012 that the library had been ransacked with the help of its director, Marino Massimo De Caro.
De Caro oversaw the removal of the antique texts and their sale to collectors at home and abroad. He is currently appealing a conviction for his part in the racket.
Mr Luzi said the seizure of Dell'Utri's book collection, which was only revealed this week although it occurred a year ago, has not revealed books linked to the Girolamini Library.
Before it was looted, the library contained precious tomes including Galileo's 1610 treatise Sidereus Nuncius, containing more than 70 drawings of the moon and the stars, and Johannes Kepler's study of the motions of Mars, Astronomia Nova, said to be one of greatest texts in the history of astronomy.
When the looting of the library hit the headlines, Dell'Utri's lawyer, Giuseppe di Peri, told the BBC that the ex-senator had received some books from the Naples institution "as a free gift". He added that as soon as his client realised the were books taken from the Girolamini Library, "he contacted the authorities and gave them back".
But one book that Dell'Utri failed to return was the precious, 1518 edition of Thomas More's Utopia, which his lawyers said he had mislaid.
Dell'Utri, who Palermo judges say was ex-premier Silvio Berlusconi's go-between with the Sicilian Mafia for many years, was seized in Beirut by Interpol agents in April 2014, after appearing to flee Italy days ahead of a Supreme Court hearing that would sentence him to seven years in prison for Mafia association.
The agents found him in the five-star hotel Phoenicia with €30,000 in cash.
Dell'Utri headed Berlusconi's money-spinning TV advertising business in the 1980s and helped launch his Forza Italia party in 1993.
Reuse content