A 15-year-old boy who attacked a Jewish teacher with a machete in Marseille claimed to be acting "in the name of Isis", French prosecutors have revealed.
The teenager, who has not been named but is said to be of Turkish-Kurdish origins, set upon 35-year Benjamin Amsellem at the Franco-Hebraic Institute in the south of the city on Monday.
He slashed at Mr Amsellem's shoulder, knocking him to the ground, but the teacher was able to fight back with his feet and by using a copy of a Jewish holy book, according to the International Business Times.
The teenager, who will not turn 16 until next week, then dropped the machete and fled the scene but was picked up nearby by police some 10 minutes later.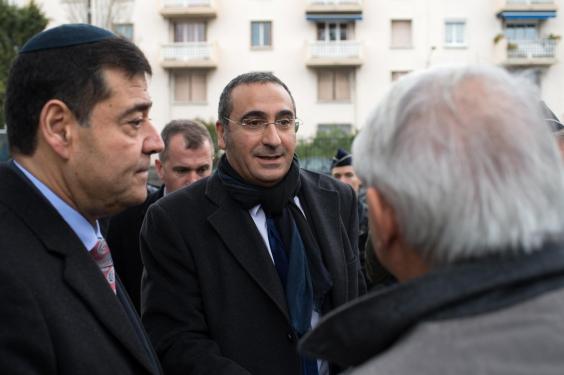 Upon being detained, the boy praised Allah and Isis and told officers: "The Muslims of France dishonour Islam and the French army protects Jews," according to Marseille prosecutor Brice Robin.
The stabbing was anti-Semitic and involved some degree of premeditation, Mr Robin said, telling a press conference the attacker was likely to have been radicalised online without his parents knowledge.
He added that Mr Amsellem had been wearing a Jewish kippah prior to the attack.
The teenager now faces charges of aggravated attempted murder due to the victim's religion in relation with a terrorist enterprise, criminal terrorist association and death threats against authorities, Mr Robin said.
The incident is the third of its kind in Marseille in recent months and comes amid heightened tensions in France following a number of lone wolf and mass casualty attacks – including the brutal murder of 130 people in Paris in on Friday 13 November 2015.
Reuse content