The developing humanitarian crisis in Europe has struck again, as hundreds of migrants are feared drowned off Libya.
Search teams scouring the Mediterranean sea for those caught up in the accident say they are unlikely to find more survivors, as Italian officials confirm at least 25 bodies have already been recovered from the fatal incident.
Seven ships as well as helicopters have been involved in the search operation, with Medical charity Doctors Without Borders reporting fears that people might be trapped within the belly of the boat.
We don't know how many people might be trapped within the belly of the boat that capsized and sunk, that's our greatest fear tonight

— MSF Sea (@MSF_Sea) August 5, 2015
More than 2,000 migrants and refugees have died so far this year in attempts to reach Europe by boat, compared with 3,279 deaths during the whole of last year, the International Organisation for Migration said.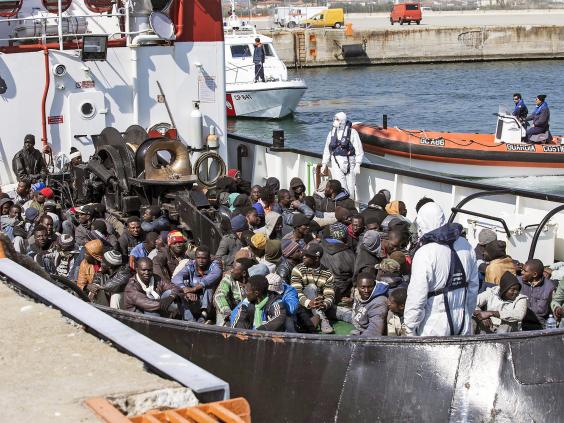 MSF said in a statement that the "latest tragedy in the Mediterranean... underscores the severe lack of adequate search and rescue operations in the area".
The charity called for "an increase in safe, legal routes to give people fleeing war, conflict and violence,  meaningful, accessible alternatives to life-threatening journeys on land and at sea".
The United Nations refugee agency (UNHCR) has confirmed that 400 people were rescued from yesterday's accident, around 15 miles from Libya's coastline, but the boat is believed to have been carrying close to 600 men, women and children.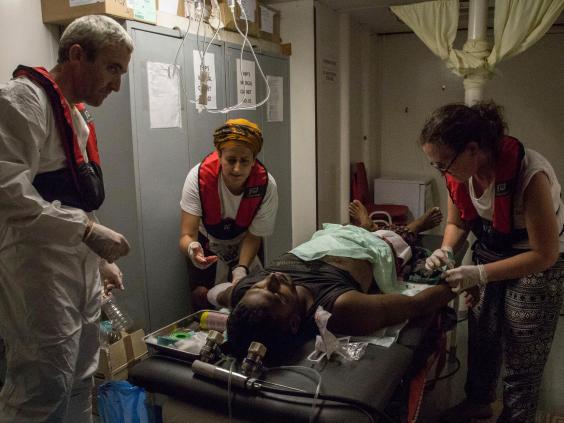 "It was a horrific sight, people desperately clinging to lifebelts, boats and anything they could to fight for their lives, amidst people drowning and those who had already died," said Juan Matías, Médecins Sans Frontières project co-ordinator on the charity's rescue ship, Dignity I.
Andre Heller Perache, of Médecins Sans Frontières UK, said: "The majority of people crossing the Mediterranean are fleeing war, conflict and violence – they are running for their lives, and we force them to risk their lives all over again.

"There are almost no safe, legal ways for people to reach Europe, which forces people to take dangerous journeys on land, and perilous journeys  at sea.
"People know the dangers when they board these boats yet our teams have rescued children as young as two months old from the Med.
"Imagine the desperation you would need to feel as a mother or a father to board a dangerously overcrowded boat with such a  young child."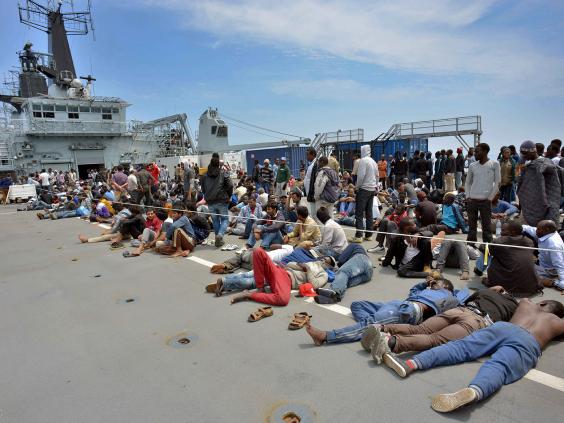 Some fear that the number of lives lost in this accident could be the highest in one incident since April, when a fishing boat carrying about 800 migrants sank off the coast of Libya in what the UN called the "deadliest incident in the Mediterranean ever recorded".
Reuse content