Europe's leaders have agreed to settle 60,000 migrants from the Middle East and North Africa on a voluntary basis – after seven hours of sometimes heated disagreements at the EU summit in Brussels.
A solution was finally announced in the early hours of Friday over where to settle 40,000 Syrian and Eritrean refugees arriving in Greece and Italy, and a further 20,000 currently outside the EU.
Emerging from the often tense meeting, EU Council president Donald Tusk said the agreement was reached to show "solidarity with frontline countries" dealing with the migrant crisis. But the deal will be voluntary - meaning will be no mandatory country-by-country quotas, while Britain has opted-out from the scheme.
French president Francois Hollande said the EU the 20,000 refugees currently outside the EU are "essentially from Syria and Iraq, who at this moment are in camps and who will be reinstalled in Europe".
Hungary, which had described the plans as absurd and Bulgaria, one of the poorest of the 28 member states, will both be exempt from the plan, which the EU Commission president, Jean Claude Juncker, described as one of "modest ambition" that does not limit national opt-outs as he had hoped.
Italian prime minister Matteo Renzi clashed with EU leaders reluctant to help ease pressure on his country and Greece by taking in thousands of refugees arriving in the two nations.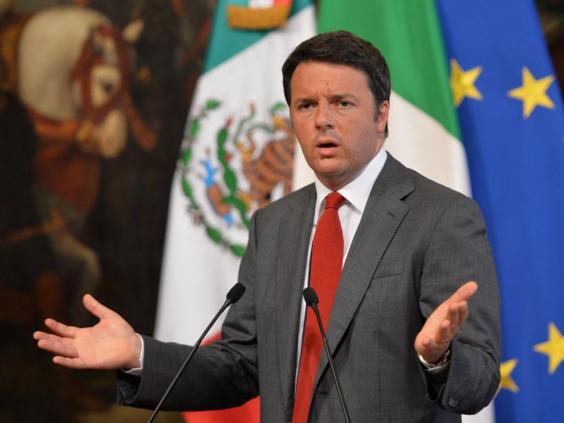 More than 114,000 migrants have been plucked from the Mediterranean trying to reach Europe so far this year, according to the International Organisation for Migration. Some 2,600 have died or gone missing during the often-perilous sea crossing - and EU leaders are taking action in response to recent tragedies.
Ms Juncker wanted to oblige member countries to share 40,000 Syrians and Eritreans requiring international protection expected to arrive in Italy and Greece over the next two years.
But many of the 28 nations refused to have migrant numbers dictated to them from Brussels – leading to Mr Renzi to rebuke his fellow leaders over the summit dinner.
"If you don't agree with 40,000 refugees you don't deserve to be called Europe," Mr Renzi was quoted as saying to fellow EU leaders during an emotional plea at a summit in Brussels. "If this is your idea of Europe, you can keep it. Either there is solidarity or don't waste our time," he said, according to one EU diplomat.
Around a dozen nations, including eastern European former eastern bloc states, opposed any mandatory EU plan. The 'distribution key' foreseen by the EU takes into account the population, economic strength, unemployment rates and current efforts already undertaken to help refugees.
Lithuanian president Dalia Grybauskaite said her country would participate "but on a voluntary basis".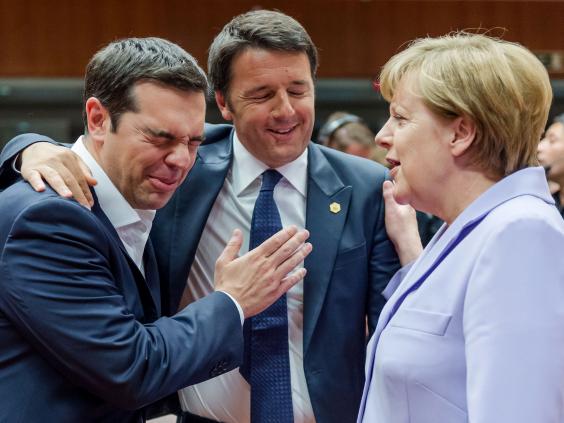 While EU leaders have made pledges to help front-line migration countries in the past, their promises have sometimes vaporised once the media spotlight dims.
Earlier, EU president Donald Tusk called for a crackdown on migrants who are only looking for jobs and do not qualify for international protection, as opposed to those fleeing war or persecution.
"We need to contain illegal migration and this should be our priority," he said. "All those who are not legitimate asylum-seekers will have no guarantee that they will stay in Europe."
European coastguards have been unable to cope with the influx, with migrant reception centres in Italy and Greece completely overwhelmed even as the summer migrant crossing season is just beginning.
Hungary, for one, plans to build a border fence to stop the flood of migrants entering from Serbia. "There is only one solution - everyone must defend their own borders," Hungarian prime minister Viktor Orban told reporters. "In the next years, millions are going to take to the road if they feel they have a chance to get in."
New figures from the UN refugee agency, the UNHCR, show that 63,000 migrants have arrived in Greece by sea this year, and 62,000 in Italy.
Reuse content