Italy musty hurry up with the establishment of migrant centres that are supposed to sort out those who merit asylum from economic migrants who should be returned to their country of origin, the leaders of France and Germany have said.
"This must happen quickly, by the end of the year, we cannot accept further delays," German Chancellor Angela Merkel said after a summit with French president Francois Hollande. She reminded Italian premier Matteo Renzi that "we have established with the heads of government that there should be registration centres in the countries particularly hit by the first arrivals, such as Greece and Italy".
Ms Merkel's call for Italy to act was given moral weight with news that Germany would no longer return Syrian asylum-seekers to their first port of entry in the European Union, effectively waiving a key part of the EU's "Dublin rules" on asylum claims.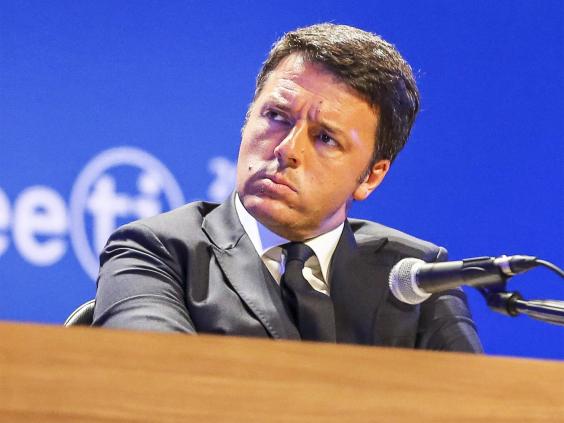 Italy has been insisting that the Dublin rules be changed so migrants are no longer obliged to stay in the EU country in which they first arrive – very often Italy or Greece – while their claims are processed.
Many have accused Italian authorities of deliberately failing to register arrivals so that their claims can be processed elsewhere in the EU.
In return for quicker processing in new Italian and Greek registration centres, Germany is expected to back Italy's call for 40,000 asylum seekers already in Italy to be redistributed around the EU.  A Malta summit to co-ordinate EU policy on the migration crisis is planned for November.
A 15-year-old Somalian who survived beatings and forced labour in Libya died on the final stretch of his journey to Europe today.
A Medicins Sans Frontiers rescue vessel arrived in the Sicilian port of Augusta, carrying 300 survivors as well as the teenager's corpse.
Leoluca Orlando, the mayor of Sicily's capital, Palermo,  has written to David Cameron, Jean-Claude Juncker and the prime ministers of four other EU countries: France, Greece, Italy and Macedonia, calling on all migrants to be allowed into Europe via organised entry points in order to stop the chaos and confusion.
Reuse content