Mobile phone roaming charges will not be scrapped in the European Union until at least the end of 2018, under new plans put forward by European governments.
Under previous proposals brought forward by the European Commission and European Parliament, charges would have been phased out across the 500m-citizen bloc by the end of this year.
But ministers from national governments, who have to sign off on all proposals from the Parliament and Commission, have vetoed the plan and called for a delay until at least the end of 2018.
A spokesperson for the European Commissioner for Digital Economy told the Independent that only certain countries on the council were blocking the deal, but refused to say which ones.
A spokesperson for the European Council, which called for the delay, also refused to say which countries' ministers had blocked the phasing out of charges.
Council minutes are not made public.
The Council spokesperson said ministers from some national governments were worried that domestic prices would go up to compensate operators' bottom lines as profitable roaming agreements were ended – what she called a "waterbed effect".
"The vast majority of people stay in their country and if domestic prices went up, it would be to the detriment of all consumers," she told the Independent.
She also noted that certain countries that hosted more tourists, mainly in southern Europe, would lose out from the deal, causing an "imbalance".
Under rewritten transitional plans put forward by the Council of Ministers, consumers would be given a new "roaming allowance" within which they could use their phones at their own domestic rates.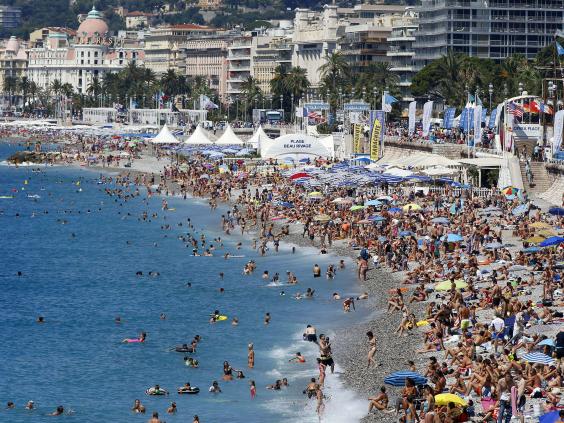 Once this allowance was used up, roaming fees could also not be higher than the maximum wholesale rate that operators in the host country paid.
Under the new plans total abolition of roaming charges would be looked at again mid-2018, though there would be no guarantee that they would be removed then.
New laws would be proposed at this point – a process that could take months or years.
The Council's transitional plan, which would come into effect from 30 June 2016, has now gone back to the Commission and Parliament who will make their own amendments to it.
A European Commission spokesperson said it expected the Council to agree to a clear timetable for the phasing out of charges, a detail which is not included the Council's latest plans.
Reuse content