A criminal investigation has been launched into the dramatic collapse of two cranes in the Netherlands that left a row of houses crushed and saw one man rushed to hospital.
The crash on Monday saw two towering cranes stood on a floating pontoon in the city of Alphen aan den Rijn slowly topple over while transferring a new section of a bridge across a river as part of restoration work.
The cranes fell into a row of houses and local shops, crushing the buildings beneath them, while one man was taken to hospital with a hip injury.
Prosecutors said in a statement that three people involved in the bridge restoration had voluntarily visited police and were now being treated as possible suspects.
One man was pulled from the rubble on Monday night as rescue teams with sniffer dogs prepared to work late into the night.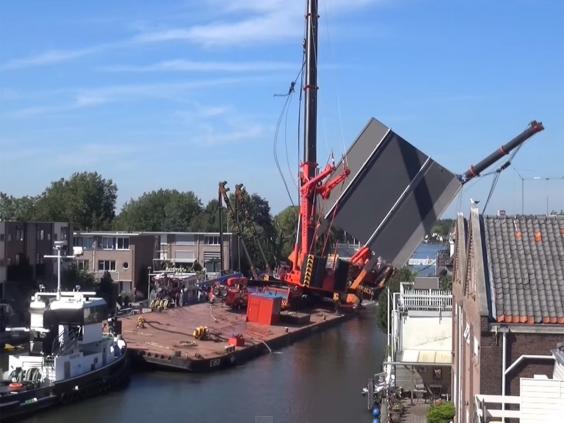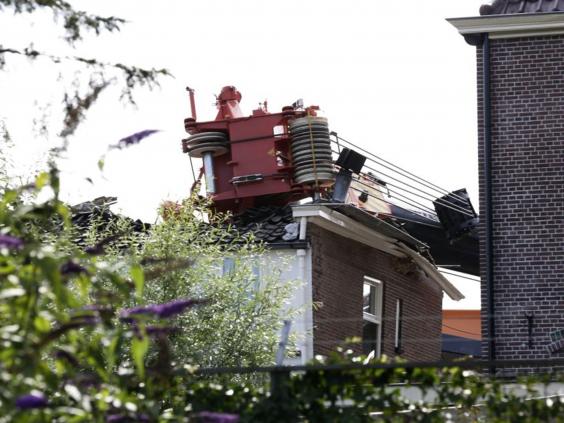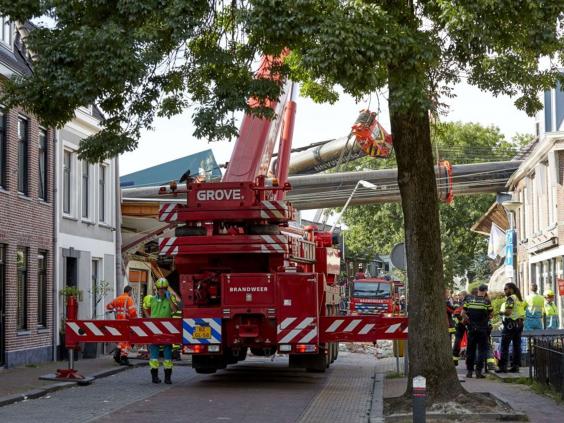 Ton Koot, a spokesman for the fire department, said on Monday night: "We hope that the number of victims stays at this one man who was taken to hospital with hip problems."
Rescuers have since said they are confident that no one else is trapped underneath the collapsed buildings.
Additional reporting by agencies