A fake police ID and the remains of the car bomb used by Anders Behring Breivik, the Norwegian attacker who killed 77 people in a shooting rampage four years ago, are to be displayed in a temporary exhibition in the government tower he targeted in one of his attacks.
An article in The Daily Telegraph said the information centre where the items will go on display would also exhibit the engine block, tyres, and parts of the bodywork from the car bomb, alongside unpublished photographs of the aftermath of the attack.
"It's physical and concrete evidence," the paper quoted Tor Einar Fagerland, the history professor behind the exhibition as saying.
"We are not putting it on display in order to dramatise the events, but just to show that it actually happened."
Breivik killed 77 people in two attacks in 2011.
He killed eight people when he exploded a home-made bomb under a government tower in central Oslo that at the time held the office of the prime minister.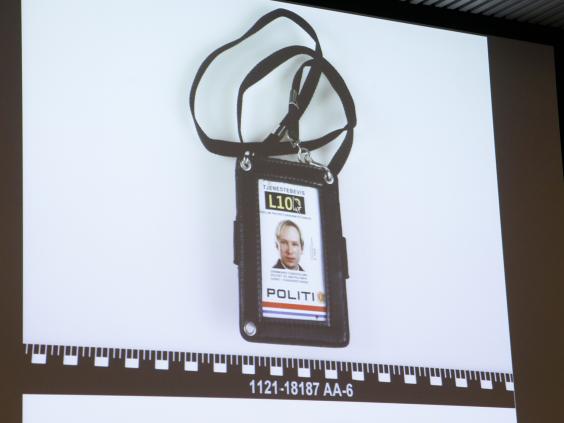 He then used the fake police ID to gain access to a Labour party youth camp on Utoeya island where he went on the rampage, killing 69 people, shooting a number of them in the head at point-blank range.
In August 2012 he was sentenced to 21 years in prison.
The decision to display the items has come in for criticism, including from John Elden, the lawyer who represented 115 relatives and survivors at Breivik's trial.
Mr Elden has argued that the Ground Zero museum in New York did not "go so far as to exhibit Bin Laden's possessions", according to The Telegraph article.
Mr Fagerland, curating the exhibition, agrees the memory of the 22 July attack will be painful, but must be remembered.
"For anyone who lived through July 22, the events are an open wound that still hurt, but we must pass this painful part of our recent history in an honest way. The centre shows what actually happened," he is quoted as saying.
The exhibition will open on 22 July, marking the fourth anniversary since the attacks.
Reuse content