A former medical orderly nicknamed the "Death nurse of Delmenhorst" was jailed for life by a German court yesterday after he admitted secretly killing at least 30 hospital patients in what was held to be the country's worst serial murder case since the Second World War.
The 38-year-old orderly, referred to only as "Niels H", was convicted of murder on two counts, and attempted murder and causing grievous bodily harm on a further two counts for his involvement in a still not fully explained series of hospital killings which police said may have claimed up to 200 patients' lives.
Niels H worked as an orderly at a clinic in the town of Delmenhorst in Lower Saxony from 2003 until 2005. During his trial he admitted that over the years he had secretly killed at least 30 patients in the hospital's intensive care unit by injecting them with lethal doses of a heart drug.
At the start of his trial by a court in Oldenburg last September, the reclusive former orderly covered his face with a red document file and refused to give evidence.
But in a dramatic turnaround in January this year, he finally broke his silence and confessed, insisting: "I am really sorry."
Earlier, his fellow prison inmates testified that he had boasted to them that he had "stopped counting" after the deaths of his first 50 victims and had told them: "I am the greatest serial killer in post-war history."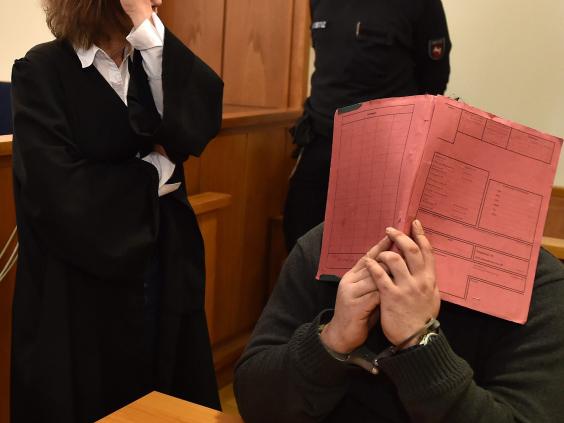 The so-called "death nurse" said he crept up on patients at quiet moments in the intensive care unit and secretly injected them with a heart drug called Ajmalin, a medication which can cause palpitations, dramatic blood pressure loss and death. He told the court that between 2003 and 2005 he had injected 90 patients with the drug.
He claimed that he had not aimed to kill his patients, but instead wanted to impress his colleagues by resuscitating them at the last moment and giving the impression that he had "snatched them" from the jaws of death. He said he felt "euphoric" after successfully "rescuing" his victims. However, on many occasions Niels H lost his gamble with the patients' lives. He admitted that one in three of his resuscitation attempts failed.
His colleagues were said to have caught him secretly injecting a patient with the heart drug by chance in 2005. The patient's life was saved. Niels H was arrested and convicted of attempted murder for which he was jailed for seven and half years in 2008. 
His 2008 conviction raised the suspicions of relatives of recently deceased Delmenhorst clinic patients. An inquiry was launched and investigators ordered the exhumation of eight bodies. They found traces of Ajmalin in five of the corpses which resulted in his being charged in yesterday's Oldenburg case.
Police said they were investigating hospital records of a further 200 patients at other hospitals where Niels H had worked and that they too were also suspected of having been among his victims.
It emerged that prior to his arrest he had also worked in an ambulance crew. Police said their investigations would take several months to complete and that further murder charges were possible.
Reuse content