The ponytailed leader of Spain's leftist Podemos party cemented himself as an unorthodox figure in Spanish politics as he comforted his colleague's baby during parliament's first session this year.
Pablo Iglesias, a former politics lecturer who has called for a "new Spain", cradled his deputy leader's baby while the party appeared in the constitution of the Congress at the Palacio de las Cortes in Madrid to hold talks about the formation of the country's next government, following an inconclusive election last year. 
The House has a nursery, according to Spanish newspaper El Pais. However, Podemos' deputy, Carolina Bescansa, preferred to take her baby - who is only a few months old and still breast feeding - to her seat during the talks, even leading the child to the podium as she cast her vote for the next president of Congress.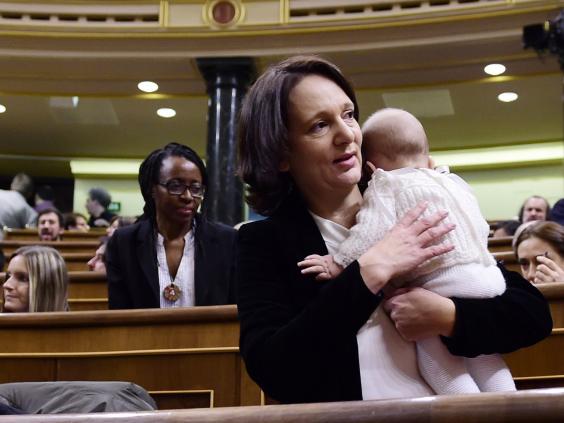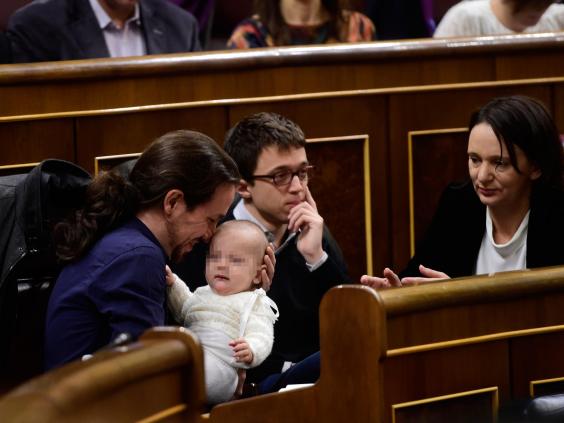 At points Mr Iglesias took over the babysitting duties and even kissed the infant on the head.
The 37-year-old is well-known for eschewing traditional politics; his party makes announcements using the WhatsApp messaging app, and his rallies – at which thousands are always guaranteed to attend – start with the theme from Ghostbusters.
Last year he presented the Spanish King with a box set of his favourite television series, Game of Thrones,  so the monarch "would understand the key points of the political crisis in Spain".
This is not the first time a baby has appeared in Spain's Congress. In 2012 Senator PSC Iolanda Pineda took her two-month old baby to sit with her in parliament to protest against the lack of support given to female politicians during maternity leave, El Pais reports.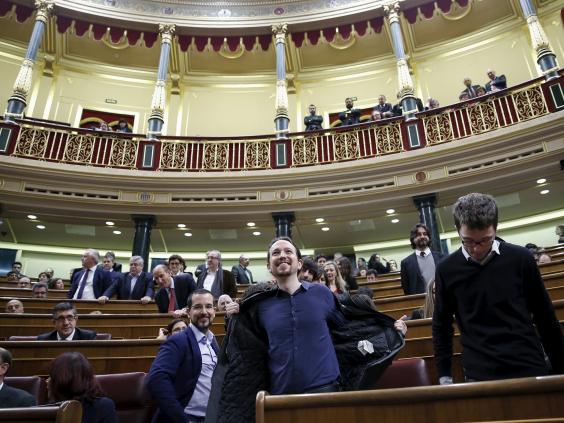 Podemos, which was established in 2014, gained 69 seats in Madrid's Congress of Deputies following the Spanish general elections last December. They have become one of at least four parties that have a chance to take office after the governing conservative Popular Party won 123 seats, but lacked a majority in the 350-member chamber.
In doing so, the party has broken 40 years of majority rule by the right-wing Popular Party and the leftist Socialist Workers Party.
Reuse content