A former head of the Joint Intelligence Committee has called for a review of the UK's ability to cope with a major terror attack following events in Paris.
Baroness Neville-Jones, also a former security minister, said the plans drawn up ahead of the London Olympics should be updated to ensure the authorities are able to respond "competently".
She said it appeared that the two brothers who killed 12 people at the Charlie Hebdo magazine offices, Said and Chérif Kouachi, had slipped off French security services' "radar".
Lady Neville-Jones doubted this would have happened in Britain given their backgrounds – Chérif Kouachi was given a three-year sentence for his involvement in sending jihadist fighters to Iraq and both were on the US "no-fly" list. However, she thought that the UK security services were "more likely to be concerned about their ability to handle an event of this kind than about their ability to be aware of such individuals", she said.
"A great deal of work was done on that in the run-up to the Olympics. If I was David Cameron, I would want that to be dusted off.
"It's really important the authorities, when something happens, appear competent … otherwise you destroy confidence. It's very, very important to respond competently."
Lady Neville-Jones said that while French intelligence may have missed potential warning signs, the response had been reasonably effective: "I think they were a bit slow off the mark, but once they got going, when they closed in on the guys I think they did a pretty good job."
British surveillance of people with similar backgrounds, she said, would have been much greater: "I think our antenna in the UK to engage in pre-emptive activity is now very considerable, we don't muck around.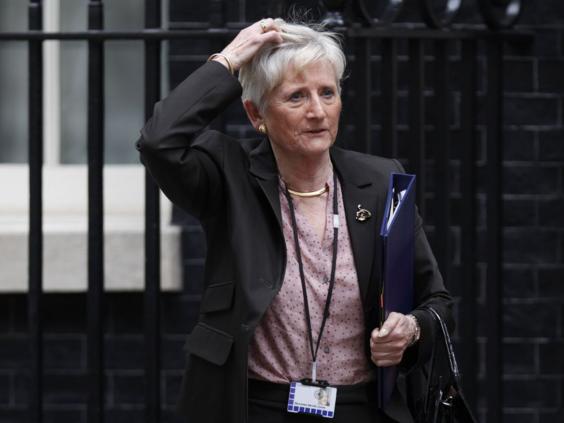 "I do think with that record behind them there would have been a rather more active interest in them." However she stressed it was difficult to work out who should be watched closely and human error was always a possibility.
"They [the Kouachi brothers] may have kept their noses clean, and the conclusion may have been drawn that they weren't active," she said. "It's difficult to distinguish between those who may have sympathy – and there are a lot of those – and those who will actually then resort to violence."
That point was echoed by other security experts.
Bruce Riedel, a former top CIA analyst, told Reuters: "The problem for the French is that there are so many French citizens who have gone to Syria or Iraq or elsewhere to join the jihad and then come home that they cannot monitor all of them 24 hours a day.
"Intelligence services in the democratic world cannot arrest you or follow you constantly just because you are a fanatic jihadist.
"Intelligence is not going to predict when a fanatic goes from being a radical thinker to a violent terrorist in most cases."
And retired General Michael Hayden, a former director of both the CIA and the US National Security Agency, said that after a terror attack it almost always emerged that there had been hints in the intelligence of what was to come.
"Invariably, you do have something. It's inevitable."
Reuse content