Italian police have seized €2bn (£1.4bn) of suspected mafia assets – in the shape of hundreds of betting shops, gambling websites, businesses and properties in five countries.
The huge police operation was aimed at smashing the suspected money laundering network used by the Calabrian 'Ndrangheta organised crime syndicate, which dominates much of Europe's cocaine trade.
More than 1,500 shops, 82 gambling websites and 49 companies had their assets seized in the southern Italian province of Reggio Calabria. Eleven further companies were seized in Austria, Malta, Romania and Spain, the AFP news agency reported.
Warrants for the arrest of 28 people suspected of running the gambling empire were issued by prosecutors, while 23 others have been placed under house arrest or ordered report to police stations.
A police statement said that the gang "recycled an enormous amount of 'dirty' money through the use of gaming accounts assigned to willing or unwitting people".
It added: "They bypassed the laws governing this sector, accumulating significant profits that were then reinvested in the acquisition of new companies and licences to further expand their activities."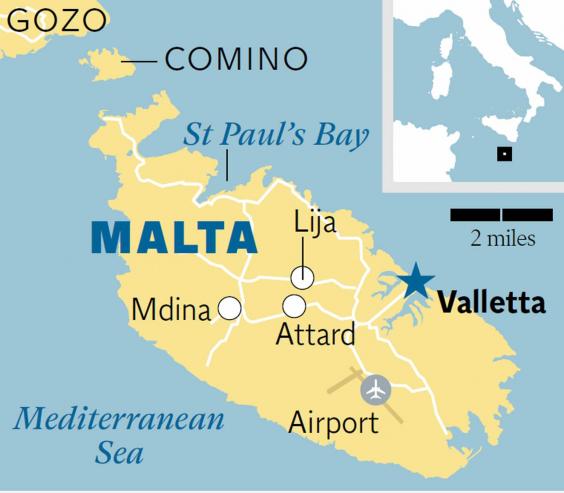 The Times of Malta reported that six gaming companies in Malta had their assets seized, and that six Italians were due to be arraigned in Maltese courts after local police executed European arrest warrants.
Assets were seized from two firms in Spain, two in Romania and one in Austria, the paper said.
Angelino Alfano, the Italian interior minister, described the raids as "a serious blow to the 'Ndrangheta".
Earlier this month, Italian police seized assets worth more than €1.6bn (£1.15bn) from five Sicilian siblings suspected of links to the island's Cosa Nostra clan – one of the biggest-ever raids on the mafia.
Reuse content