The Italian fashion mogul Renzo Rosso, who owns the Diesel clothes empire, is offering fans the chance to lunch with him for upwards of €1,000 (£840), to raise money to save a crumbling medieval bridge in his home town of Bassano del Grappa.
The Ponte Degli Alpini has spanned the Brenta River near Vicenza since the 12th century, but in 1569 was transformed into the wooden structure that stands today.
Now, the bridge is set to join the Coliseum and the Spanish Steps as the latest part of Italy's crumbling cultural heritage to look to the private sector for its salvation. Without drastic restoration work it might not survive for much longer, experts say. Serious damage sustained during the Second World War was repaired, and further restoration work was carried out 20 years ago.
Since then, however, some central sections of the bridge have sagged, and tests have shown that some of the wood has rotted badly. The restoration will cost the little town €500,000, but the cash-strapped council has so far been able to raise only around €300,000.
Bassano del Grappa thinks help might be at hand, though, in the form of Mr Rosso, who has been resident in the north-eastern Italian town for the past 40 years.
Inspired by the activities of locals who have made their own small contributions to the cause by organising charity concerts and dinners, Mr Rosso, whose house overlooks the bridge, said he felt obliged to help out.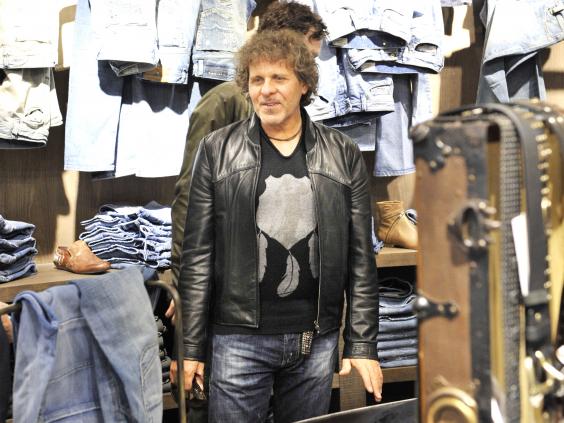 Dispensing with false modesty, Italy's denim king is making himself available as a celebrity lunch guest to groups or individuals prepared to pay upwards of €1,000 a head for three hours of his time and business advice.
Given that Mr Rosso is worth €3bn, according to this month's Forbes magazine, some people have muttered that he might as well pay for the bridge's entire restoration with the change in his back pocket.
But Mr Rosso has already headed off such suggestions, telling Corriere della Sera that "it would be wrong if just one person put things right by putting his hand his wallet. Instead I want to collaborate with the city, working alongside those who are rising to meet this challenge."
Stefano Cimatti, the mayor of Bassano del Grappa, told The Independent it was up to locals to do their bit for their own antiquities. "There are far too many beautiful things in Italy – the state can't look after them all. But I'm confident we'll raise the money we need. We've even had contributions from Japan."
For his part, Mr Rosso can also be said to have opened up his wallet already. In nearby Venice, he stumped up €5m in 2012 to help restore the lagoon city's famous Rialto Bridge.
In return for his largesse, the crossing over the Grand Canal will carry large amounts of Diesel advertising for the duration of the restoration project.
To those who criticised the Venetian authorities for selling out to big business, the deputy mayor, Sandro Simionato, was unapologetic. "This is definitely a positive example of co-operation between the public and private," he said. "I really hope there will be others like Renzo Rosso in Italy." Last week, the jeweller Bulgari became the latest major fashion house to contribute to preserving Italy's heritage, announcing that it would give €1.5m towards the restoration fund for Rome's Spanish Steps. Prada, Tod's and Louis Vuitton have similarly funded restorations.
The business daily Il Sole 24 Ore declared in 2010 that the solution to the huge problems facing Pompeii was a private sponsor, which would be allowed to place its logos at the entrance.
"Precisely because it belongs to all humanity, its management should be taken away from a state that has shown itself incapable of protecting it," the newspaper said.
Reuse content