Vladimir Putin started his six day tour of Latin America on Friday after Russia wrote off 90 per cent of Cuba's debt.
The Russian Duma approved a deal last week not to collect the $32 billion (£18.7 billion), which was mostly owed from Soviet loans to its fellow Communist state.
Mr Putin told the Itar-tass news agency the remaining $3.5 billion (£2 billion) would be spent on joint investment projects in Cuba.
The country is the Russian President's first stop on his tour, where he will also visit Argentina and Brazil for talks.
While in Brazil, he will join a summit of emerging national markets that include Russia, India, China and South Africa (BRICS) on Tuesday and Wednesday.
Mr Putin was scheduled to meet the former Communist President Fidel Castro, an enemy of the US and Cold War ally of the Soviet Union.
Under the leadership of his brother, Raul Castro, diplomatic relations with Washington have thawed.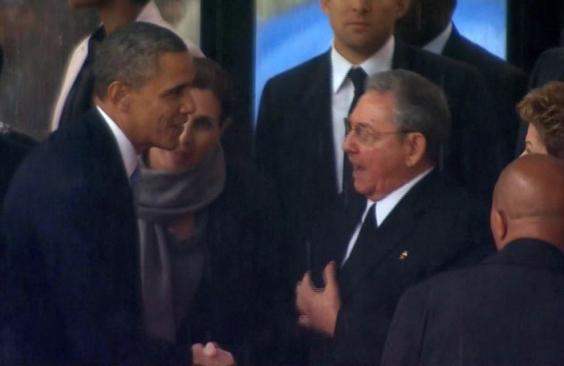 His trip comes amid continued calls to help broker a peace deal between pro-Russian rebels and the Ukrainian Government as conflict in the east continues.
When the Ukraine crisis erupted in February, Russian Defence Minister Sergey Shoigu said Russia was negotiating with eight countries, including Cuba, Venezuela and Nicaragua, to build military installations for Russian navy vessels or strategic bombers.
Military issues are absent from Mr Putin's official agenda in Cuba, which instead features commercial agreements, including a deal for Russian state oil companies Rosneft and Zarubezhneft to explore for off-shore oil.
Cuba claims there might be 20 billion barrels of oil in its waters, although the US Geological Survey has a more modest estimate of 4.6 billion barrels.
Igor Sechin, the chairman of Rosneft, was expected to travel with Mr Putin. He was among Russian executives targeted for US economic sanctions because of the Ukraine crisis.
Additional reporting by Reuters
Reuse content