Russia has vetoed filming of the US Netflix series House of Cards in the UN Security Council chamber, diplomats have said.
The show's producers approached the United Nations to ask the 15 council members whether they could use the chamber to film two episodes when the council wasn't in session – but Russia said "no".
The diplomats spoke on condition of anonymity because the discussions were private, The Associated Press reported.
According to Foreign Policy magazine, emails exchanged between a Russian diplomat and other members of the Security Council cited the need to keep the chamber free for unanticipated crises.
Russian diplomat Mikael Agasandyan said: "Upon thorough reflection, we are objecting to the proposed filming in the Security Council.
"We are of [the] opinion that the Security Council premises should be available at any time and on short notice. Besides that, we consistently insist that the Security Council premises are not an appropriate place for filming, staging, etc."
The publication added that British diplomat Michael Tatham had supported the request, writing in an email on Thursday: "The UN Department of Public Information is of the view that co-operating with the production would provide an excellent opportunity to raise awareness among a large audience around the world regarding the world of the Security Council, and of the organization in general."
He said that the UN's public affairs office had "reviewed the scripts for these episodes and judged them to be appropriate."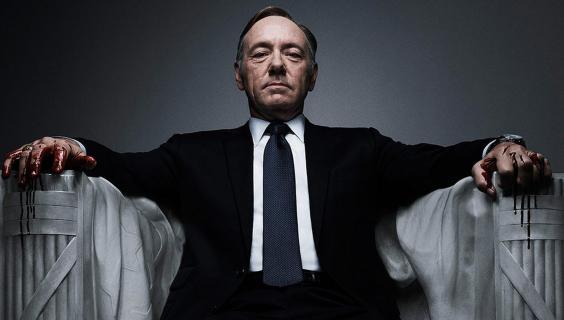 Other council members were urged to raise any objections before 6pm on Tuesday – Russia did so an hour before the deadline.
Although formal vetoes can only be cast in response to a vote on an issue, most council decisions are made by consensus. It is unclear whether there was a political aspect to Russia's decision.
Following the news, France's UN Ambassador Gerard Araud told reporters on Wednesday: "It's disappointing for you, I guess, because you wanted to see the actors.
"It's reassuring because I think the actors would have seemed so much more elegant than we are, you know," he said.
The Washington-based series stars Kevin Spacey as conniving politician Francis Underwood: a ruthless, vengeful figure who employs blackmail and murder to advance his pursuit of power.
UN Secretary-General Ban Ki-moon is said to have been in favour of filming House of Cards in the chamber because it would raise public awareness about the institution.
Reuse content