The Twitter spat is usually confined to rappers and minor celebrities, but Russia's UK embassy and the UK's Russian embassy had a brief war of words this week over the 'will of the people' in Crimea.
"Russian armed forces installed pro-Russian puppet administration and rail-roaded through referendum vote illegal. #Crimea #Ukraine" British diplomats tweeted on Wednesday morning, with the Russian embassy later replying: "@ukinrussia The people of Crimea think otherwise, dear colleagues! Will of people comes first, does it not?"
The exchange came after Vladimir Putin completed the first annexation of another European country's territory since the Second World War by signing a treaty to absorb Ukraine's Crimean peninsula into the Russian Federation.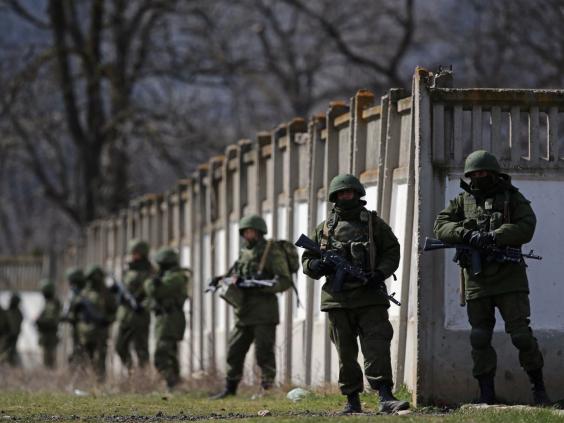 Russian troops and pro-Putin bikers stormed into the territory on Tuesday,  following a referendum over its control that has been damned by NATO as a 'referendum held at gunpoint'.
One Twitter user rained sarcasm on the Russian embassy's tweet, writing: "Because if there's one thing the @RussianEmbassy cares about coming in first, it's the will of the people."
Reuse content