Parachutists on a trip in western Slovakia survived a mid-air collision with another plane by jumping out moments before the crash.
Officials said 38 people were on board the planes rehearsing for a nearby air show when the planes hit each other at an altitude of around 5,000ft.
Four crew members, two from each plane, and three parachutists were killed, but the other 31 survived.
Some jumped from one plane before the crash, the rest jumped as the planes came down - and while five were treated for minor injuries, none of the survivors needed to go to hospital.
The first images from the crash site, broadcast on Slovak news channel TV Markiza, showed the burnt-out wreckage of the two L-410 twin-engine planes involved in the accident.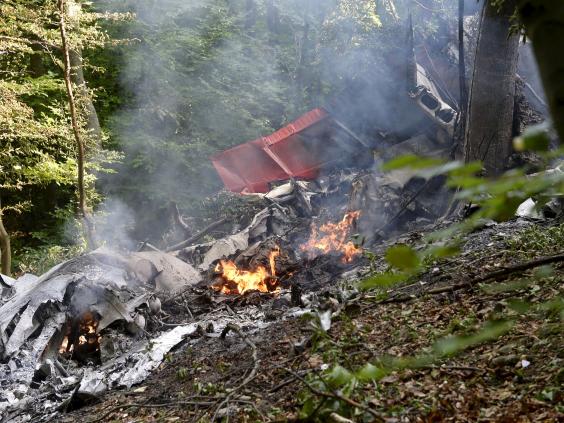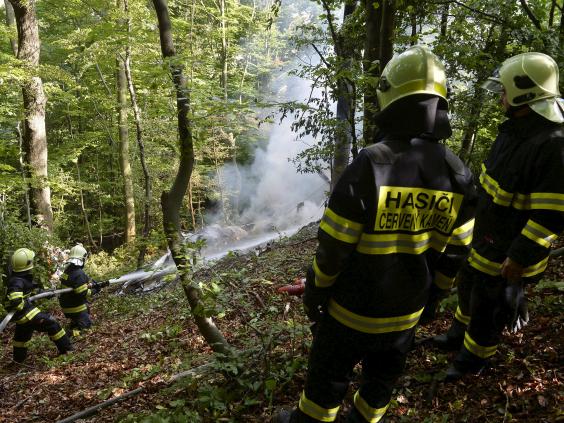 The crash occurred in a hilly area near the village of Cerveny Kamen, not far from the border with the Czech Republic.
Three rescue helicopters were sent to the site, and it was later visited by Slovakia's health minister Viliam Cislak and interior minister Robert Kalinak.
Mr Kalinak said some of the survivors jumped out after the planes collided.
"The 31 (surviving) parachutists managed to jump out from the falling planes and survived," he told a Slovakian TV network at the crash site. "They all landed safely. It's a small miracle."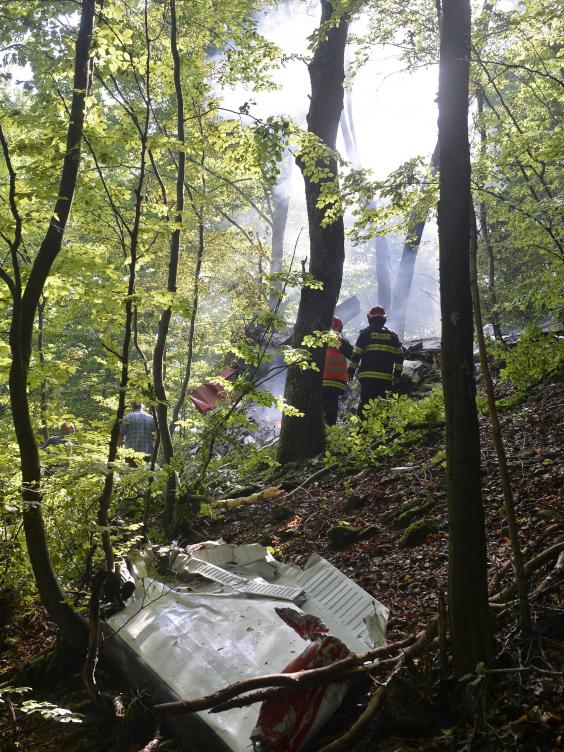 One witness told the Dennik newspaper: "I heard the crash and ran [to the site of the accident]. I saw one of the aircraft falling to the ground and people jumping from it."
Another told TASR, the Slovak news agency: "All of a sudden, I heard a big blow. Then it roared. I thought some pieces were falling, but it could be the parachutists."
A spokesperson for the Slovakian rescue services confirmed that those on board had been civilian parachutists, and that they were training for this weekend's air show in nearby Slavnica at the time of the crash.
Additional reporting by agencies
Reuse content