Spanish police have foiled the alleged illegal transportation of a refugee into Spain.
The footage was filmed at the Mediterranean port town of Algeciras, one of the largest ports in Europe for container and cargo shipments.
The video shows a female driver questioned by police officers after her arrival by ferry from Tangiers, Morocco. Officers became suspicious of the woman's answers and asked her to open the boot of her Seat Leon.
Hidden underneath pillows and a thick blanket, police discover a male refugee and he is ordered to exit the vehicle.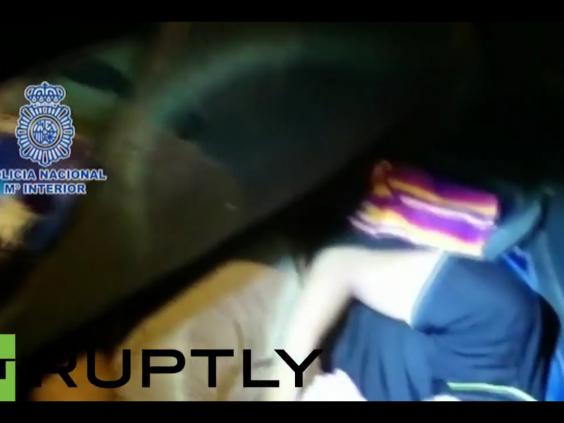 It has been reported that the female driver has been arrested on a charge of committing a "crime against the right of aliens."
Over 430,000 migrants and refugees have crossed the Mediterranean to Europe this year, provoking a crisis for European governments as divisions grow over how to cope with the influx.