Spanish police have seized 200kg of cocaine discovered inside hollowed-out pineapples on a ship from Central America.
The fruit was among 10 shipping containers full of pineapples arriving in the port of Algeciras, according to the Spanish interior ministry.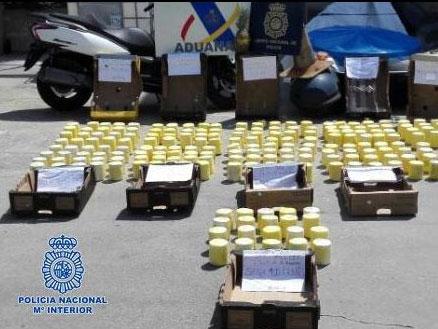 The pineapples had been hollowed out "stuffed with drugs and then covered with a yellow wax that simulated the colour of pineapple pulp," a statement from the ministry said.
The ministry also released images of the pineapple haul.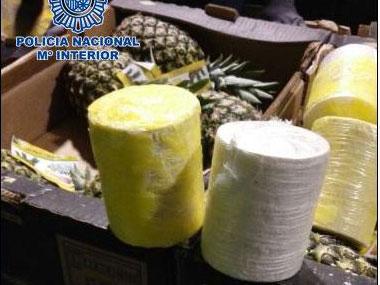 The pineapples arrived from an undisclosed country in Central America.
They were addressed to two companies, one in Madrid and the other in Sant Quirze del Valles, near Barcelona.
Both companies were said to be run by Spanish nationals of Colombian origin.
(Additional reporting by agencies)
Reuse content