Spain has been accused of violating the UK's sovereignty after their boats and helicopters entered British sovereign territory in Gibraltar.
The incursions of the Spanish vessels, from the Servico de Vigilancia Aduanera (SVA) anti-drugs and money laundering squad, were called "completely unacceptable and unlawful under the international law" by ministers.
The row broke out after suspected drug smugglers apparently entered the waters around Gibraltar.
Royal Navy ships escorted the SVA vessels out of the waters, re-igniting tensions between Spain and Gibraltar, which is a British Overseas Territory and thus is under the jurisdiction and sovereignty of the UK.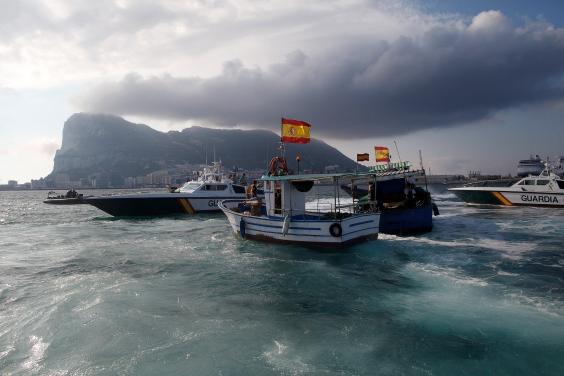 Foreign Office Minister Hugo Swire said: "We understand that the Spanish were in pursuit of vessels who may have been committing crimes."
"However it is completely unacceptable and unlawful under the international law of the sea to enter our waters without notifying us."
"These repeated incursions into British Gibraltar territorial waters are a clear violation of UK sovereignty by another EU country and we will be raising this as a matter of urgency with the Spanish authorities."
The Spanish ships are understood to have been pursuing smugglers, who were suspected to have been dropping bales of drugs off the side of a boat while travelling through British waters.
An SVA helicopter also allegedly flew over the Sandy Bay beach area of the island, an action which was called "extremely dangerous" by Gibraltar's government.
The island's authorities said Spanish forces should have asked for Gibraltar's assistance when it looked like the suspected smugglers would move into their waters.
Gibraltan Chief Minister, Fabian Picardo, said the incursions were a display of "bravado" on the part of the Spanish.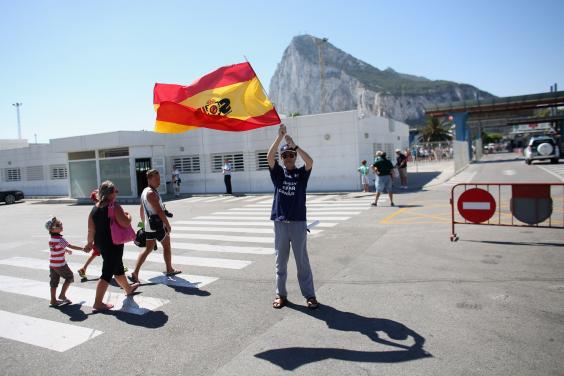 The peaceful re-claiming of Gibraltar, lost by Spain during the War of the Spanish Succession in 1704, has been the aim of the Spanish government for a long time. It is a major sticking point in generally friendly relations between the UK and Spain.
The UK Government has said that it will never enter into an agreement with Spain on the sovereignty of the island without the consent of the people of Gibraltar.
This position was enforced after the 2002 Gibraltar referendum, which asked whether Britain and Spain should share sovereignty of the island.
98.5 per cent of Gibraltans voted solely to stay under British sovereignty, with the results being received with hostility in spain.
Reuse content