A Spanish woman has been reported to the police for posting a photo appearing to show a baby "smoking" a cigarette on social media.
The child is seen with its lips around a lit cigarette bring held in its mouth by an adult in the picture.
It was posted on Instagram by user lapelirrojah_delbarriooh, who claims she is 18 and lives in Valencia.
The woman's relationship to the child was unclear but the accompanying caption read:""Already smoking at one year old, love you little one, you're my f****** life."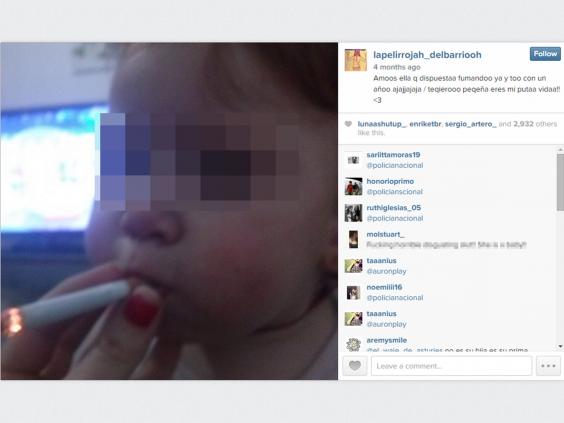 Despite being put on the social network in January, the photo is still being circulated and has generated huge controversy and several media reports in Spain. It is not known if the picture is genuine.
The post has been "liked" more than 2,800 times and has 39,000 comments, mostly by people making claims of "child cruelty" or trying to alert the national police.
"I hope the police get this information and what seems so funny to some can be used against the mother and father who allowed this atrocity," one incensed commenter wrote.
The woman has also been sent a torrent of abuse, including from people telling her to "rot in hell".
Antonio Nieto, vice president of the Spanish Association of Pediatricians, told The Local that if the baby inhaled the smoke, the health impact could be "worse than heroin" for the child's developing lungs.
"Even children who are exposed to passive smoking are more likely to develop lung conditions such as asthma or chronic bronchitis," he added.
"I think the police would definitely consider it to be child abuse, it is just absolutely unbelievable."
Reuse content