Almost 18 months after he crashed a luxury liner on rocks off an Italian island with the death of 32 people, the criminal trial of the Costa Concordia's captain Francesco Schettino finally began today.
But Italy's glacially slow legal system had another trick to play, as a lawyers' strike scuppered proceedings - and forced the judge to make an instant adjournment.
Proceedings at the makeshift theatre-court room in Grosseto, which is needed to house the hundreds of witnesses, lawyers and journalists, will start in earnest in eight days' time.
Court-appointed experts have already told preliminary hearings that the crew and vessel's owner Costa Cruises committed blunders and safety breaches that contributed to the disaster near the shore of the Island of Giglio on 13 January 2012.
But despite this, only the ship's captain Francesco Schettino has been ordered to stand trial.
Lawyers for the national consumer group Codacons, which is leading a class action against Costa Cruises, criticised legal proceedings, after a judge allowed the company a plea bargain in April in which saw the cruise ship operator pay a €1 million fine to limit its corporate criminal responsibility.
The plea bargain was granted before criminal indictments, including one for Costa Cruises' marine operations director Roberto Ferrarini, were even issued. Mr Ferrarini and four other suspects were also allowed plea bargains, and now only Mr Schettino will be tried. But with over 700 witnesses, proceedings might take years.
Mr Schettino faces to 20 years in prison if he is convicted of multiple manslaughter, causing a shipwreck and abandoning ship before his passengers.
Outside the court, Mr Schettino's lawyer Domenico Pepe repeated his client's assertion that his premature departure from the scene of the accident occurred because he fell into a life boat.
Meanwhile, work is ongoing to remove the huge wreck from Giglio's shoreline.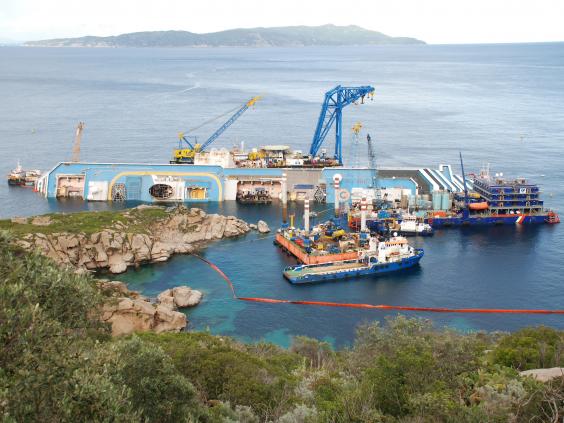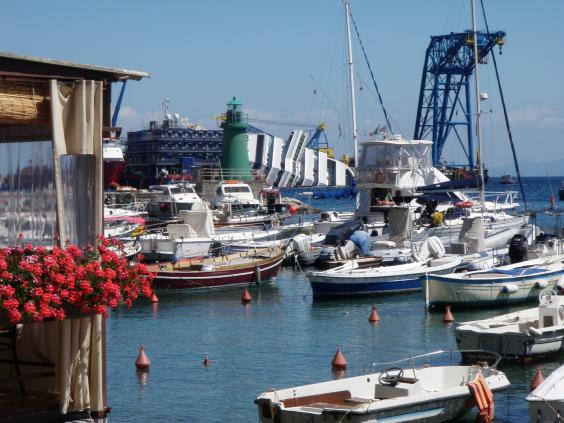 Reuse content