A Switzerland zoo is facing heavy criticism from animal rights groups, after keepers put down a healthy brown bear cub to spare it from being bullied by its dominant male father.
The 360 kg male bear Misha had already killed one of his 11-week old cubs in public and was bullying the second, staff at the zoo said, because he was jealous of the attention the cubs were receiving from their mother, Masha.
Both adult brown bears had been donated to Bern's Dählhölzli zoo in 2009.
Campaigners condemned staff there for not separating the cubs, who are being referred to as Baby Bear Two and Baby Bear Three, and their mother from Misha after their birth in January.
Female bears in the wild usually drive away the male after giving birth in order to protect the cubs, because the male can perceive them as a rival and try to kill them.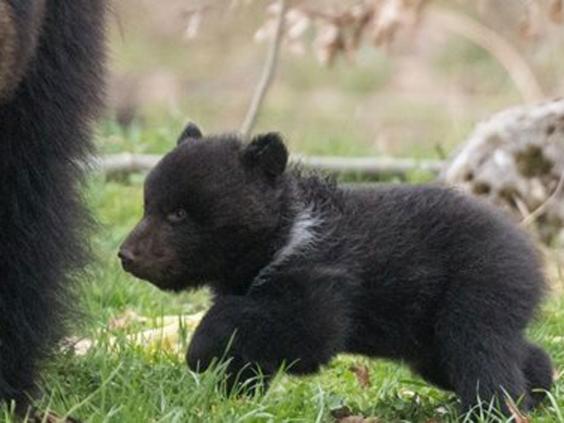 But the zoo maintains it had to keep the animals in the same enclosure as it believed separating the mother and father would cause "massive behavioural disorders" because of their "extremely strong bond with each other".
In a statement, the zoo said the welfare of adult bears is paramount and the cub was euthanised to spare it from "further distress and pain". It said the male bear was becoming increasingly dominant and the mother was beginning to reject the surviving cub.
The Swiss Animal Protection group has lambasted the decision to put down the bear cub after keeping it in the same cage as its father.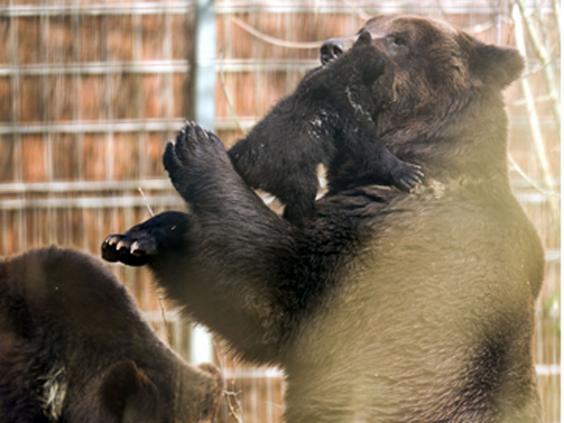 "We strongly condemn the incidents that have led to the unnecessary and painful death to bred bear cubs," the Swiss Animal Protection group said in a statement.
"It is not natural to keep the male bear with the offspring, and there was more than enough space to have kept him in a separate part of the cage."
The news comes after Copenhagen Zoo ignored pleas from international campaign groups last month and killed a healthy giraffe named Marius, who they then dissected in public and fed to the lions.